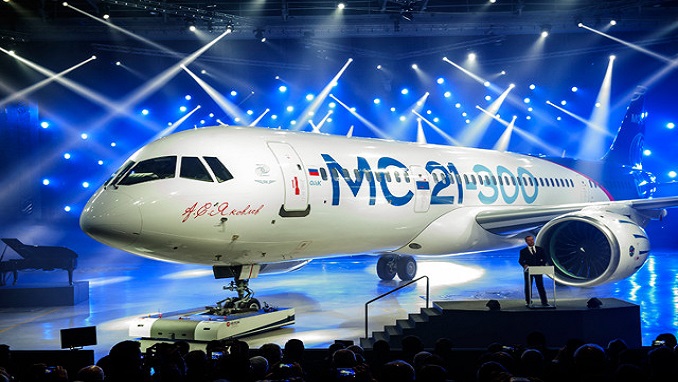 Prime Minister Mikhail Mishustin stated on Thursday that Russia's MC-21 airplane is a strong contender to their Western counterparts for a place on the global marketplace.
He was at Irkut Corporation's Irkutsk Aircraft Plant (IAZ), where automated lines for the MC-21's completion are in place, TASS reports.
Experts specializing in aviation engineering recognize that the firm's use of composite materials and innovative technology will enable it to compete with equivalent airplanes such as Airbus, Boeing, and other jets, according to the head of government.
Considering the restrictions imposed and attempts by a number of nations to limit manufacturing possibilities – and the firm had excellent production and collaboration links with other nations – the industry was able to build analogues in the quickest timeframe, according to Mishustin. He noted that composite materials for the MC-21's wings are manufactured in the Republic of Tatarstan by a Rosatom nuclear business subsidiary.
The prime minister also promised that the government will continue to back the initiative.