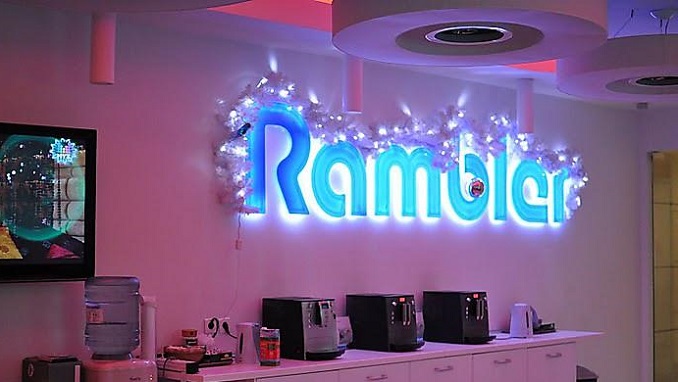 Russian online media holding Rambler is considering holding an initial public offering (IPO), RBC reported citing the head of the company Raphael Abramyan, who sees Rambler listed in two to three years.
In April, Russia's largest bank Sberbank acquired 46.5% in Rambler Group and said it would invest in the media holding controlled by Alexander Mamut. Most recently the bank said that it will promote online cinema Okko in its branches, and will grant Rambler Group access to acquiring and ID systems of its client base.
Online media assets are in focus in Russia as prior to Sberbank/Rambler deal one of Russia's "big four" operators Mobile TeleSystems (MTS) said it was considering the acquisition of "the Russian Netflix," online cinema provider ivi. Yandex internet major reportedly will launch production of its own video content.
Rambler was formed in 2013 when tycoons Alexander Mamut and Vladimir Potanin joined their video assets. The holding includes online and traditional cinemas, anchor portal Rambler.ru, a number of popular internet publications and portals such as Lenta.ru, Gazeta.ru, Afisha, and others. In 2016 Mamut bought out Potanin's stake for about $295 million.
Rambler's Okko is the second-largest online cinema on the Russian market after ivi. Sberbank will promote subscription to Okko on favorable terms, as well as include a subscription to Rambler content in its pilot digital content package.