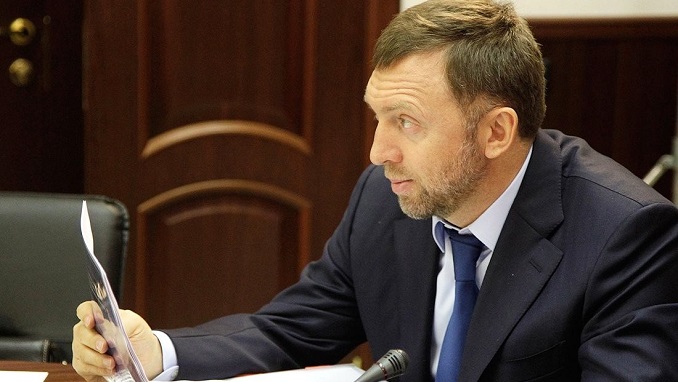 A Russian tycoon with close ties to President Vladimir Putin threatened Friday to sue media outlets for reporting accusations that he held a secret meeting with a senior Russian government official aboard his yacht in 2016.
The allegations are stemming from an investigation by Russian opposition leader Alexey Navalny. Oleg Deripaska, who owns one of Russia's largest industrial groups, said in a statement that the investigation by Navalny was part of a "planned campaign aiming to damage my reputation," The Washington Post reports.
In a video posted to YouTube, the opposition leader accused Deripaska of bribing the official, Sergei Prikhodko, a deputy prime minister and former aide to Putin, by entertaining him on his yacht with several women described as escorts. The video has attracted more than 1.2 million views but no official reaction.
A spokesman for Putin declined to comment on the video Friday during a daily call with journalists.
"I want to warn the media against the dissemination of these mendacious accusations," Deripaska said in his statement, which was emailed to news organizations including The Washington Post.
"I will severely suppress any attempts to create and disseminate false information flow using all legal measures and will defend my honor and dignity in court."
The statement was also posted on the Instagram account of Deripaska, who has an estimated net worth of $6.7 billion, according to Forbes.
Business media outlet RBC said Friday that Prikhodko responded to inquiries about the video in a statement.
"I would have answered him like a man, but we will remain within the legal framework," the statement said. Prikhodko went on to say that he did not know Paul Manafort, former campaign chief for Donald Trump and a figure in a U.S. special prosecutor's investigation into Russian attempts to influence the 2016 U.S. presidential election.
"This political loser once again tried to arrange a provocation and promote himself, confusing everything that did and didn't happen — from my friend [Deripaska] to U.S. President Trump and Manafort, whom I don't know personally."
Navalny's investigation was based on open-source data and Instagram photographs and videos posted by a woman named Nastya Rybka, who has written a book about her escort work.
In an interview on Russian television last year, Rybka said she was hired by a modeling agency to spend time on Deripaska's yacht. The investigation linked the yacht trip with salacious details in Rybka's book and speculated that the meeting could be tied to accusations of Russian interference in the 2016 U.S. presidential election.