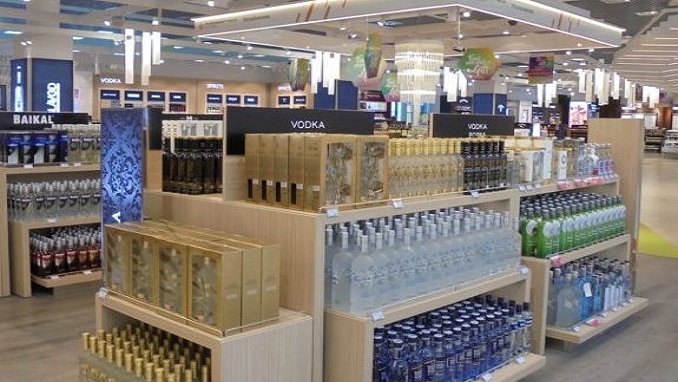 The life expectancy of Russian citizens has improved thanks to reducing alcohol consumption, a World Health Organization (WHO) report has indicated, according to China Daily.
The amount of alcohol consumed per person in the country fell by 43 percent from 2003 to 2016, the report says.
Russia has long been considered as having one of the world's biggest alcohol intakes, and the report describes drinking patterns as "hazardous" and says they are associated with the high levels of alcohol-related deaths.
The worst period in recent times came during the 1990s and 2000s, when, according to research, one in every two men of working age died prematurely because of alcohol abuse.
In 2012 Russia drank 1.37 billion liters of the spirit, making the country the world's biggest vodka market and its people experts in the art of its consumption.
"Russians drink Russian vodka in a Russian way," said Andrey Rublev, 42, of Moscow.
Rublev, who described himself as a "senior vodka drinker", said that according to tradition vodka should be served directly from the fridge or freezer with no ice.
"Because of the famous Russian Dmitry Mendeleev, who formulated the Periodic Law, real vodka's alcohol content should be between 37 percent and 40 percent," Rublev said. "Russians were all told the story of Mendeleev when we were young boys, that Mendeleev defined the best alcohol content to be 40 percent. Because only at this alcohol content level is the vodka both delicious and healthy."
But Maria Neufeld, a researcher at the Moscow Research Institute of Psychiatry, said alcohol is a main contributor to Russian mortality.
"However, in recent years these trends have been reversed," the report said.
Russia's President Vladimir Putin has introduced measures to encourage Russians to pursue healthier lifestyles. The measures include raising alcohol tax and vodka prices, banning off-premises alcohol sales after 11 pm, introducing an alcohol marketing blackout and restricting the availability of alcohol in some regions.
Researchers say the measures taken have resulted in a higher life expectancy, 68 years for men and 78 years for women in 2018. In the early 1990s men in Russia had a life expectancy of just 57 years.