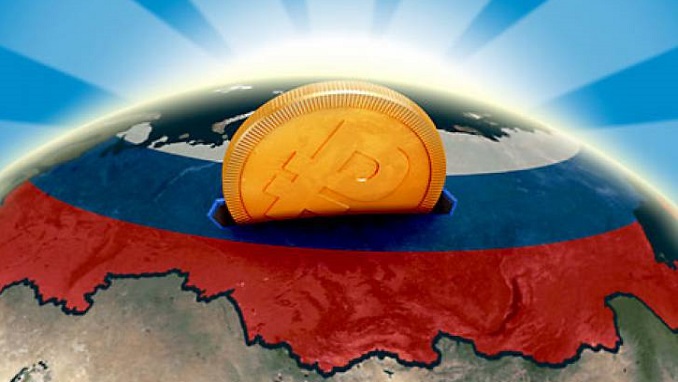 Russia's sovereign wealth fund, the RDIF, aims to attract over 7 trillion roubles ($110 billion) from its global partners into infrastructure and technologies, part of its contribution to President Vladimir Putin's move to boost the economy, Business Times reports.
Putin said in May he wants to make upgrading Russia's often decrepit infrastructure one of the priorities of his 2018-2024 term as part of a drive to raise living standards.
Putin was sworn in for a fourth term as president in May. He has talked of building new roads, regional airports and upgrading sea ports. Finance Minister Anton Siluanov meanwhile has proposed setting up a special fund to finance projects until 2024, worth up to 3 trillion roubles ($50 billion).
RDIF chief Kirill Dmitriev told Reuters last month that the fund and some of its partners, including sovereign wealth funds from Asia and the Middle East, planned to take part in the project via co-investments and potentially buying OFZ treasury rouble bonds.
At the meeting with Putin on Monday, Dmitriev said that RDIF may attract over 7 trillion roubles from its partners globally in co-investments into infrastructure and technology. These funds would come on top of the 3 trillion roubles pledged by Siluanov.
"These investments will allow an increase to the gross domestic product of 2 percents (percentage points) a year," Dmitriev said, according to the transcript of the meeting published by the Kremlin.
The Russian economy and the rouble were hit hard by western sanctions first introduced in 2014 following the annexation of the Crimean peninsula from Ukraine. The sanctions were later expanded, including by the United States, in April.
The economy started to return to growth last year and is expected to expand by 1.5-2 percent in 2018 as long as there are no major external shocks, according to the central bank. Putin has called for growth exceeding the world's average.
Dmitriev also told Putin on Monday that Saudi Arabia, whose Crown Prince Mohammed bin Salman was on a visit to Moscow last week, has agreed to invest a total of $10 billion into Russia, of which the first $2 billion were already invested into different areas.