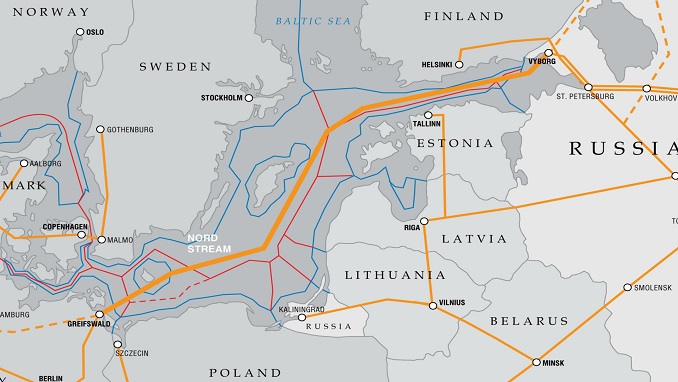 Ukraine announced the creation of a group within the European Union aimed to block the construction of Russian gas pipeline Nord Stream 2, RIA news agency reports.
The country's President Pyotr Poroshenko wrote on Monday on his social media pages that Ukraine is currently creating a group within the European Union to stop the implementation of the Nord Stream 2 gas pipeline. According to him, the country is in active negotiations with Germany.
Poroshenko said he would not disclose all the tools that the group would use to halt the pipeline construction, but said he generally hopes that it could be stopped. According to the newspaper, the new group might receive support from the United States.
Kiev also hopes to hold negotiations with Germany and has invited the country to participate in the international consortium for managing the gas transport system of Ukraine, but only if Germany gives up on the Russian pipeline. Experts interviewed by Nezavisimaya Gazeta are skeptical about Ukraine's initiative.
"I do not know any EU instruments for creating a group on a particular topic by a non-member country," says Viktor Mironenko, head of the Center for Ukrainian Studies, Institute of Europe RAS. The expert considers Poroshenko's statement as political rhetoric.
"Apparently, this is a case of thinking aloud and a clear desire to use tensions within the European Union regarding the pipeline construction," Mironenko said.
"A pro-Ukrainian group in the EU can hardly be organized on a formal basis," leading expert at the National Energy Security Fund Stanislav Mitrokhovich told the newspaper, adding that Ukraine itself is not part of the EU and has no instruments of influence on its policy.
"The position of Germany, interested in the pipeline construction, is very strong in the European Union Council, which prevents the European Commission from extending the EU gas directive to the project, thereby effectively defending it. The European Commission will not be able to do much harm to the Nord Stream 2 construction without the consent of the EU Council," Mitrokhovich added.