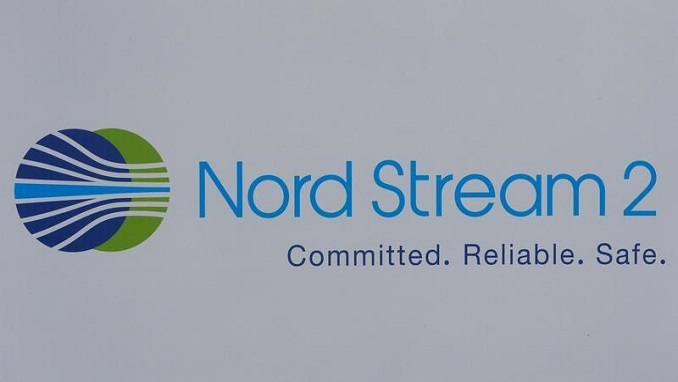 German authorities on Wednesday issued a final approval for a new gas pipeline from Russia, risking higher tensions with eastern neighbors fearful of European energy dependence on Moscow, Deutsche Welle reported.
The Federal Agency for Maritime Navigation and Hydrography (BSH) issued the approval after investigating the environmental and commercial impact of the Nord Stream 2 pipeline, the authority said in a statement.
Some 85 kilometers of the 1,225-kilometre pipeline from the Narva Bay on Russia's border with Estonia to Lubmin in northeastern Germany will run through German territory.
Along with a previously issued approval from the mining authority based in Chancellor Angela Merkel's coastal Stralsund constituency, the permit lifts the final hurdle to construction on the German side.
Approvals are still needed from Russian, Finnish, Danish and Swedish authorities.
Nord Stream 2 AG, the company behind the pipeline and a subsidiary of Russian state-controlled energy firm Gazprom, said it was "pleased" with the result and hoped to secure the outstanding permits "in the coming months."
The pipeline project remains controversial in Germany as well as European Union neighbors like Poland and Baltic states Estonia, Latvia and Lithuania, who fear it could be used as a tool to boost Russian influence over the bloc.
Moscow notoriously used gas prices to pressurize Ukraine during a mounting conflict with its former satellite which saw Russia annex the Crimean peninsula in 2014 — prompting EU sanctions in response.
Meanwhile, a rare cross-party alliance of high-ranking German politicians from Merkel's Christian Democratic Union, the environmentalist Greens and pro-business Free Democrats in February warned against allowing Nord Stream 2 to go ahead.
It would "split the EU politically and call into question our solidarity with Poland, our Baltic neighbors, Slovakia and Ukraine, but also Sweden and Denmark," they wrote in a letter to the Frankfurter Allgemeine Zeitung newspaper.