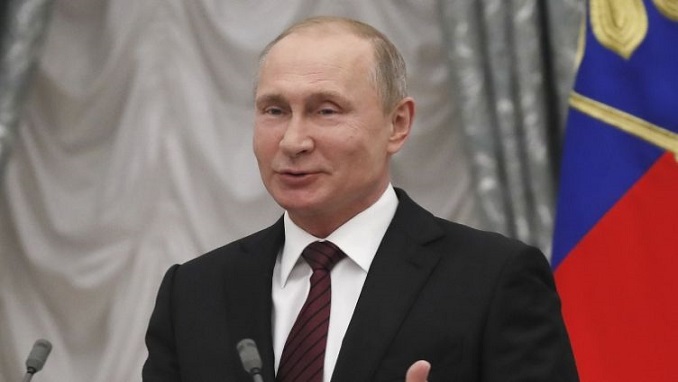 Western nations have to tread a fine line between isolation and engagement with Moscow, to avoid the risk of "sleepwalking" into military conflict with Russia, Mathieu Boulegue, an expert on Russia-West relations, has said.
Boulegue, who is UK think tank RUSI's Russia research fellow, said the mass expulsion of Western diplomats in recent days is "verging on the realm of the symbolic" given that Russia is operating on a different war footing to Western powers.
"If the aim is to deter Russia or to change its behavior then it's not a proper solution," he told news.com.au. "It's certainly not going to keep Putin awake at night and certainly not going to change his behavior."
The expert said Russia's recent actions in the Ukraine and Salisbury, UK, where it is reported to have poisoned a former spy and his daughter using a nerve agent, show it is operating on a "whole different level" to other countries.
"Russia is not going to declare a world war against NATO tomorrow but Russia is understanding things through a whole different lens. They understand things as full spectrum warfare from election interference to rolling in tanks — there's a graduation of activity," he said, adding that the state is prepared to take the economic pain to maintain the "siege mentality" that reinforces President Vladimir Putin's stronghold on power.
According to Boulegue, "It's not the size of the economy that matters, it's how much pain Russia is able to sustain for its population … They are selling the message that Russia is resurgent, asserting itself against the domination of the West".
On Tuesday, Russian foreign minister Sergei Lavrov hit back at Western nations as being the victims of U.S. "blackmail" after the U.S., UK, Australia, and others announced they would expel a total of more than 130 diplomats in a show of solidarity following the poisoning of the former Russian spy on English soil.
"These expulsions are particularly destructive for U.S.-Russia relations," foreign policy analyst Fyodor Lukyanov wrote.
"Relations between Russia and the West are entering a period of full Cold War," he said.