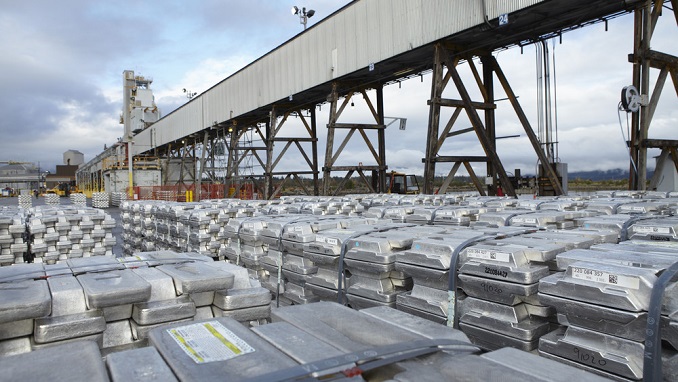 Russian aluminum major Rusal has reduced its sales of value added products (VAP) in the first quarter by 44 percent from a year ago and by 22 percent from the last quarter of 2018, due to sanctions by the United States, Reuters reported.
Rusal was added to a U.S. sanctions list in April 2018 but lifted them in January this year as the Russian company's co-owner Oleg Deripaska agreed to reduce his stake after months of negotiations and several extensions of the deadline for sanctions to take full effect.
But despite being free of sanctions in the first quarter, the company said that its sales of VAP metal – alloyed ingots, slabs and some other products – were affected in the first quarter since the contracts were constrained by being signed while the company was still under the sanctions.
Sales of VAP metal fell to 259,000 tons in the first quarter, while the share of their sales in Rusal's total sales declined to 29 percent from 48 percent a year ago and 38 percent in the last quarter of 2018.
"As a general rule, the volume of sales is recognized at the time of delivery to the customer. Due to VAP lead times from Russian smelters to the customer's plant, VAP sales recognized in 1Q19 represent contracts that were serviced toward the end of 4Q18 and at the beginning of 1Q19," Rusal said in a statement.
Also on Monday, the company said it has appointed Charles Brian Hesse the head of its office in the United States office. The move comes at a time when the Russian aluminum giant is trying to establish a presence in the U.S. market after the lifting of Washington sanctions on the company.
Rusal earlier in April landed its first investment in the United States since Washington lifted sanctions on it, teaming up with U.S. manufacturer Braidy Industries to build a mill in Kentucky.