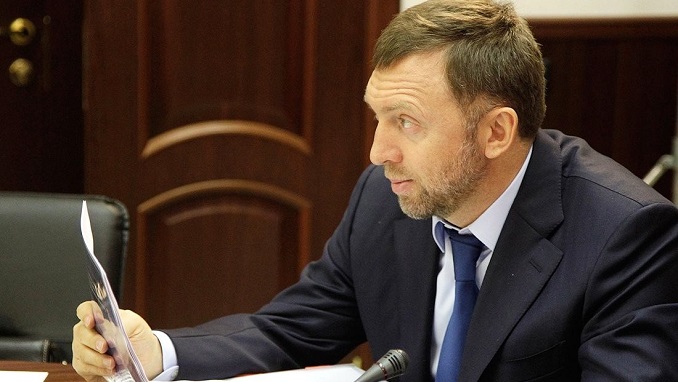 President Donald Trump's administration on Sunday lifted sanctions on aluminum giant Rusal and other Russian firms linked to oligarch Oleg Deripaska, defying a Democratic-led push in the U.S. Congress to maintain the restrictions, RFE/RL reports.
The sanctions prevented Americans and entities with U.S. divisions — such as many global banks — from doing business with the companies and froze Deripaska's personal assets in U.S. jurisdictions. The sanctions against Deripaska himself will remain in place.
In a statement, the U.S. Treasury Department said it was removing Russian aluminum giant Rusal and its parent holding En+ Group, as well as energy company EuroSibEnergo from its sanctions list on the grounds that the companies have reduced Deripaska's direct and indirect shareholding stake in the three companies.
That action, it said, ensured that most directors on the En+ and Rusal boards would be independent directors, including Americans and Europeans, who had no business, professional or family ties to Deripaska or any other person designated for sanctions by the Treasury Department.
"The companies have also agreed to unprecedented transparency for Treasury into their operations by undertaking extensive, ongoing auditing, certification, and reporting requirements," the Treasury's statement said.
Rusal is the world's largest aluminum producer outside China. The limits placed on the company saw demand for Chinese metal shoot up, with China's aluminum exports reaching a record high in 2018.
In a separate statement, En+ announced the addition of seven independent directors to its board, as well as a securities swap with Swiss-based company Glencore Plc, the world's biggest commodity trader. Under the deal, the London-listed Glencore will get global depositary receipts representing 10.55 percent of En+'s enlarged share capital in exchange for its existing 8.75 percent stake in Rusal.
Rusal's shares rose as much as 6.7 percent in Hong Kong on Monday, gaining for an eighth straight day.
At En+, new independent directors include Christopher Burnham, the chairman of Cambridge Global Capital LLC, who was a member of Donald Trump's transition team at the State Department.