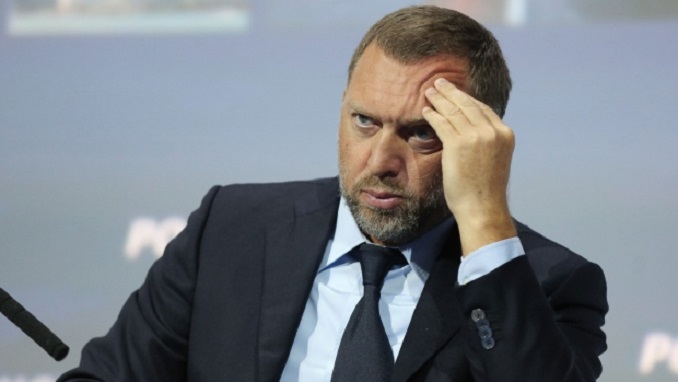 U.S. Senate Democratic Leader Chuck Schumer said Saturday he will force a vote soon on a resolution to disapprove the Trump administration's decision to ease sanctions on three Russian companies connected to oligarch Oleg Deripaska, The Hill reports.
"I have concluded that the Treasury Department's proposal is flawed and fails to sufficiently limit Oleg Deripaska's control and influence of these companies and the Senate should move to block this misguided effort by the Trump administration and keep these sanctions in place," Schumer said in a news release.
After lobbying by European governments that followed the imposition of sanctions, Washington postponed enforcement of the sanctions and started talks with Deripaska's team on removing the companies from the blacklist if he ceded control of Rusal.
House Democrats called for Mnuchin to testify last week after the Treasury Department announced it was lifting sanctions on Deripaska, a billionaire aluminum magnate with close ties to Russian President Vladimir Putin.
The administration announced plans to relax sanctions on the three businesses tied to Deripaska — Rusal, EN+, and EuroSibEnergo. Deripaska will remain sanctioned and his property blocked, however.
Democrats were critical of Mnuchin's briefing, with Speaker Nancy Pelosi (D-Calif.) calling it a waste of time.
The decision to ease sanctions on Deripaska comes amid strained relations between the U.S. and Russia, and special counsel Robert Mueller continues his investigation into Russian interference in the 2016 election.