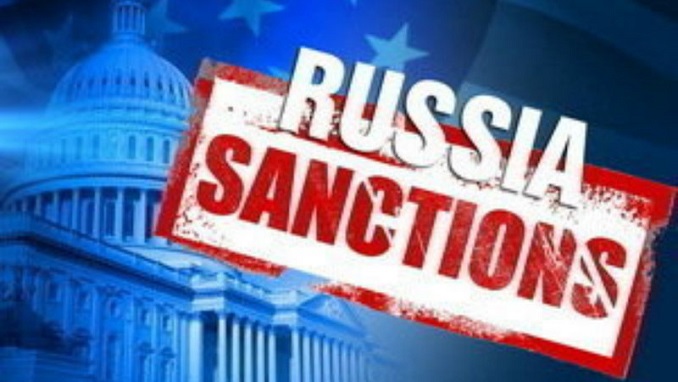 Hopes for renewed business ties with Russia among major European corporate groups have damped as fears over potential new U.S. sanctions against Moscow and a flare-up in tensions in eastern Ukraine remain, The Financial Times writes.
The head of Russia's largest foreign business association says a naval clash between Ukraine and Russia in November has set back efforts to rebuild ties with Moscow, amid concerns over Washington's next steps and pressure from the U.S. for Brussels to hold the line on anti-Moscow measures.
"Companies that are in Russia are certainly delaying investment decisions, and those planning to enter are being cautious about it," said Frank Schauff, chief executive of the Association of European Businesses (AEB).
"The mood in Brussels towards Russia is not great, but it's not terrible either. But everything that is being said and done is very much influenced by a big 'if' of U.S. sanctions. This is the main point of relevance for everybody in the end," he told the newspaper. "Everything the U.S. is doing regarding Russia has direct implications for the Europeans. And that is obviously not improving the mood."
The EU is Russia's largest trade partner, accounting for more than half of Russia's total turnover, according to central bank data. Six of the top eight sources of foreign direct investment in Russia in 2017 were European countries, while European carmakers, banks, and retail companies are some of the country's most prominent foreign investors.  But almost five years of U.S. and EU sanctions imposed after Moscow's 2014 annexation of Crimea have dented western businesses' appetite for Russian investments.
Some European countries have lobbied for better relations with Russia and, by and large, Brussels' position on sanctions against Moscow has been less aggressive than that of Washington.
"The expectation, in the end, is that the European authorities are defending European business interests here in Russia . . . through lobbying or communication with Washington, to stop the next wave of sanctions or introduce ways to protect companies here from secondary sanctions. But it is not so easy," Schauff said. "But at a certain point you always hit a wall — the question of what will happen in Washington. And for everyone it is unpredictable."