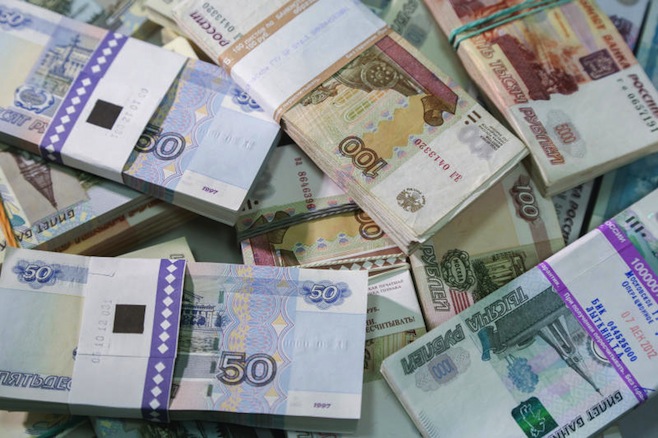 The ruble was flat against the dollar on Monday ahead of public holidays, as Russian stocks rose along with their global peers, Reuters reported.
The Russian currency was unchanged against the dollar at 64.73 and against the euro at 72.21 at 0730 GMT. The ruble remained at levels seen last Friday after the Russian central bank held its key interest rate at 7.75 percent but signaled it would consider rate cuts later this year.
The Moscow Exchange will be closed for public holidays on May 1 and May 9 and little market activity is expected between those dates.
Yields of 10-year benchmark OFZ bonds were steady at 8.3 percent, also showing little reaction to the central bank's decision.
The finance ministry will not carry out its regular OFZ treasury bond auctions this week because of the holidays. High demand for these bonds, which serve as a gauge of market sentiment toward Russian assets, has supported the ruble in the past few weeks.
Meanwhile, the Bank of Russia said in Monday that inflation expectations rose in April to 9.4 percent from 9.1 percent in March, according to Kommersant.
Russia's weakening rouble was in part responsible for the rise in inflationary expectations for the year ahead, the central bank said in a monthly report.
The central bank has said it could cut interest rates later this year as inflation peaked in March and is set to slow to the bank's 4 percent target in the first half of 2020.