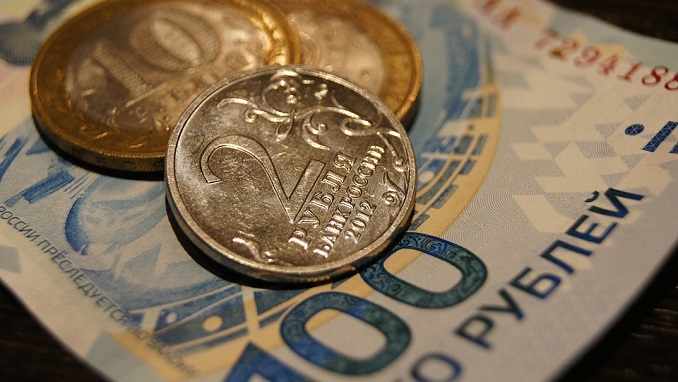 Russia's Finance Ministry has held another no-limits bond auction for its ruble-denominated OFZ treasury bills, setting a fresh record and selling bonds worth 124.6 billion rubles ($1.9 billion) in total, Finanz.ru writes citing a report by Raiffeisen Bank.
"The long-maturity 15yr OFZ attracted almost $625 million, while the rest was sucked up by the 2024 paper. The favourable external backdrop (i.e. mainly in the form of more favourable G2 central bank backdrop) as well as a certain sanctions 'fatigue' combined with recently improved Russian economic fundamentals (i.e. mainly faster than expected CPI growth moderation) continue to attract various investor groups to Russian local debt, likely still including foreign investors," Stephan Imre, an analyst with Raiffeisen, said in a note.
Russia's Ministry of Finance has held a series of record breaking auctions this year after a hiatus last autumn when the ministry had to cancel several auctions because of weak demand.
Foreign investors' demand for the OFZ has turned into something of a barometer of their sentiment towards the Russian market. OFZs were hot at the start of last year when most bond investors were overweight, but following the April 6 round of sanctions, the sentiment cooled, leading to a $7.8 billion sell-off.
The share of foreign investors in OFZs fell from a record of 34% in April to finish the year at about 25%. However, since the start of this year, the share of foreign investors in OFZs has been climbing and was back to 30% as of the start of April.