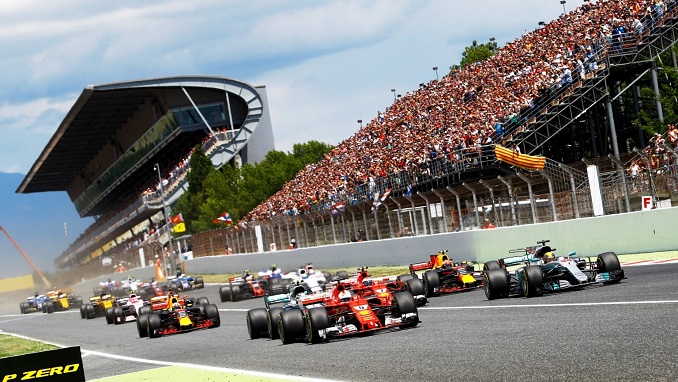 Ticket sales revenue for the Formula 1 Russian Grand Prix in Sochi have risen by 72% compared to 2017, while 97% of the tickets issued were sold, the country's Deputy Prime Minister Dmitry Kozak has told reporters, according to Kommersant.
"The promoter fulfilled the ticket selling campaign in full. A total of 97% of tickets were sold, revenues increased by 72% compared to 2017. A total of 50,000 tickets were sold. At the same time, the program to sell tickets with a 90-percent discount to fill the grandstands was not enacted," Kozak said.
The 2018 edition of the Russian Grand Prix in the most prestigious racing series in the world was held over the weekend in Russia's Black Sea resort city of Sochi.
The Sochi Autodrome is considered the most modern Russian track and one of the best in the world, with the world's best drivers showing off their skills every year since 2014 when Formula 1 first came to Russia.
Russian President Vladimir Putin, who hasn't missed a Formula 1 car race in Sochi, was there this time too, to present the trophy to the winner, Mercedes driver Lewis Hamilton. Putin was in the stands with Formula 1 executives, including honorary president Bernie Ecclestone, sports director Ross Brown and managing director Chase Carey, as well as Russian Deputy Prime Minister Dmitry Kozak.