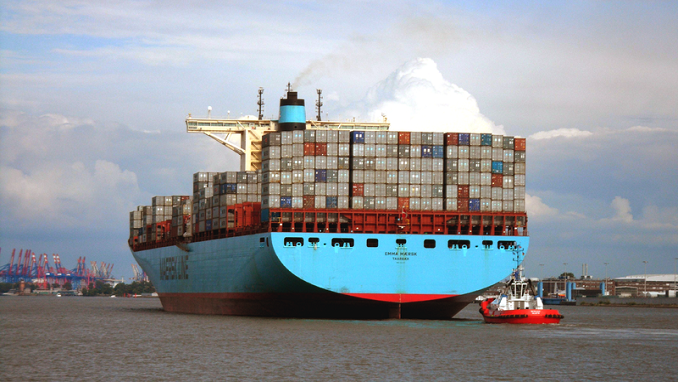 Danish shipping giant Maersk said on Friday that its Venta Maersk container ship called the port of Saint Petersburg, Russia, successfully completing a trial of the Northern Sea Route, The Associated Press reports.
Venta Maersk, one of the company's new Baltic feeders, embarked on her voyage on 22 August 2018 in the port of Vladivostok, Russia. The route included further stops in Vostochny Stevedoring Company and Busan before passing through the Bering Strait on 6 September on her way to Bremerhaven.
"We are very happy to welcome back the crew and vessel safe and sound after this unique voyage," says Palle Laursen, Chief Technical Officer at Maersk. "The trial allowed us to gain exceptional operational experience, test vessel systems, crew capabilities and the functionality of the shore-based support setup."
The voyage went according to plan and without specific incidents, the company said. The vessel and all systems aboard performed well in the unfamiliar environment. While the passage is feasible around this time of the year and marked by a lack of obstructive ice, ice conditions in the East Siberian Sea required assistance by icebreakers.
The Northern Sea Route could be a shorter route for journeys from East Asia to Europe than the Northwest Passage over Canada because it will likely be free of ice sooner due to climate change.
Experts say it could reduce the travel distance from East Asia to Europe from the 21,000 kilometers (13,000 miles) it takes to go via the Suez Canal, to 12,800 kilometers (8,000 miles). That would cut transit time by 10-15 days.
It's not the first time a cargo vessel has completed the Russian Arctic route, and Maersk underlined that the journey was "to gain operational experience in a new area and to test vessel systems."
"Currently, we do not see the Northern Sea Route as a viable commercial alternative to existing east-west routes," Laursen said.