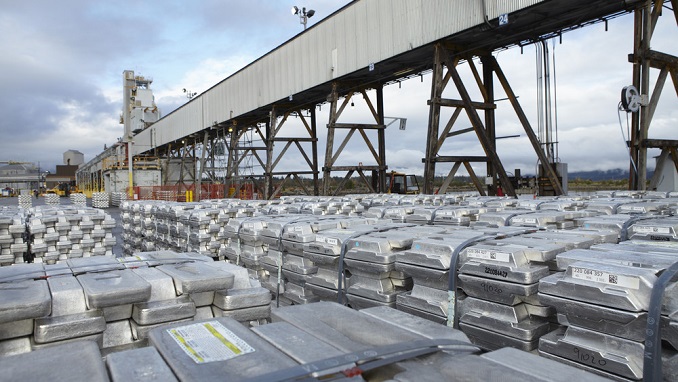 One of the options for helping Russian aluminium company Rusal which was hit by U.S. sanctions is a temporary nationalization of the aluminum giant, a Kremlin spokesman Dmitriy Peskov said on Thursday, according to Interfax.
He was commenting on a proposal set out by Alexander Shokhin, a former deputy prime minister, for the state to buy out shares of affected companies as a way of helping them to mitigate the negative effect of sanctions.
"There are various points of view in the expert circles regarding how companies can be helped, this is one of them," he told journalists on Thursday, commenting on the proposal.
"Of course, it is important to take into account the opinion of the company's shareholders, the owners of the company, the government's potential," Peskov continued.
Earlier, the head of the Federation of Independent Trade Unions of Russia, Mikhail Shmakov, proposed to nationalize Rusal, which suffered heavy losses after the imposition of the latest U.S. sanctions.
"It's high time to nationalize this company, buy it out at the lowest price it is worth today, and continue to run it as a state investment project," Shmakov said.
Earlier in April, the U.S. Treasury introduced new sanctions against Russia, targeting businessmen, officials and companies it said was related to the Kremlin and its "maligh activities".
On Thursday, Bloomberg reported that Rusal officials met Chinese companies and traders this week to discuss the possibility of business contracts in the Asian country as U.S. sanctions freeze out the Russian producer from markets around the world.
According to people with knowledge of the talks, Rusal's delegation in China, which includes senior marketing and sales representatives, is discussing potential options but hasn't reached any sort of agreement and may not do so. Chinese officials were cautious about any sort of deal because of the risk of contravening sanctions, the people said.