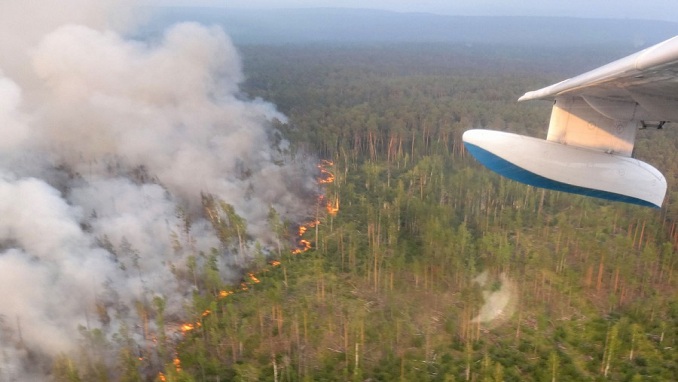 Hundreds of wildfires are torching huge swaths of Siberia after an unusually hot and dry summer left forests primed to burn, Vox reported.
The blazes, likely ignited by lightning and strengthened by strong winds, have already burned more than 15,000 square miles, an area larger than the state of Maryland. Though Siberia is sparsely populated — it's home to just a quarter of Russia's population — these blazes are alarmingly close to cities and are already impacting people's health.
Residents of Novosibirsk, Russia's third-largest city, located in southern Siberia, suffered from the poor air quality this week, which led to hacking coughs, stinging eyes, and hospital visits. The city of Ulan-Ude was also clouded by smoke. Dirty air stemming from blazes is often the deadliest health effect of wildfires, and the impacts can linger for years.
High pressure is forecast to block the smoke traveling from over 400 forest fires in Siberia from reaching Alaska and portions of the west coast of Canada this week.
The Russian regions of Irkutsk, Buryatia, Sakha and Krasnoyarsk have declared states of emergency as the smoke chokes cities downwind, according to the Associated Press. All smoke can be hazardous, especially for the young or elderly.