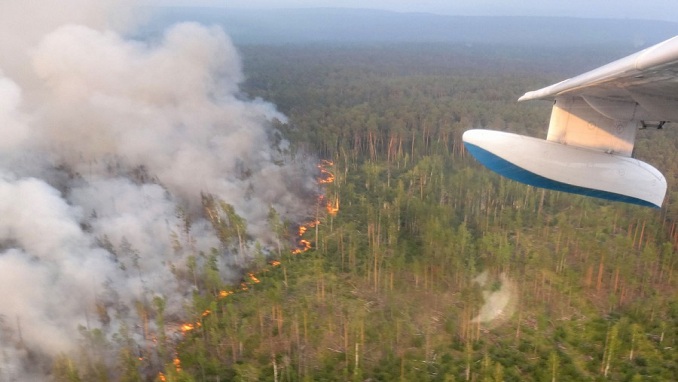 Russian oil companies are forced to evacuate workers and suspend drilling in Siberian oilfields as wildfires continue to rage, industry sources told Reuters.
The conditions are adding to challenges facing the world's second-largest crude exporter which is already battling an oil contamination problem, the news agency writes.
Russian output fell to a near three-year low in early July after tainted oil was discovered in a pipeline supplying Europe, driving down exports. Russian production has since recovered to about 11.15 million barrels per day.
The immediate impact of the fires on Russian output is not yet clear, but Rosneft, GazpromNeft and other firms are now struggling to keep Siberian fields running, sources said.
A source with an oil servicing firm in Kuyumba, an east Siberian deposit operated by state-run Rosneft, said drilling on some sites was completely halted for several days last week and smoke delayed helicopters ferrying staff.
"Sometimes visibility is about 20 meters … It is impossible to breathe and work. We had to suspend all activity for a few days last week," said the source, adding that he was not aware of the level of lost output.
Rosneft spokespeople declined to comment. But a company source said Rosneft had taken steps to ensure its staff and facilities were safe, and said the fires would not affect overall production.
Rosneft, whose total output is about 4.6 million bpd, has said it plans to triple oil output from its three new large Siberian oilfields — Kuyumba, Tagulskoye and Russkoye — to 120,000 bpd this year.
The Russian Energy Ministry said on Saturday that the country's oil output in July was in line with its OPEC agreement and Moscow plans to stick to the arrangements in August.
The ministry said oil output in Russia – the world's largest crude exporter – in July was 290,000 barrels per day less than in October 2018, a reference date set in the deal between OPEC and several non-OPEC countries to cut oil supplies.