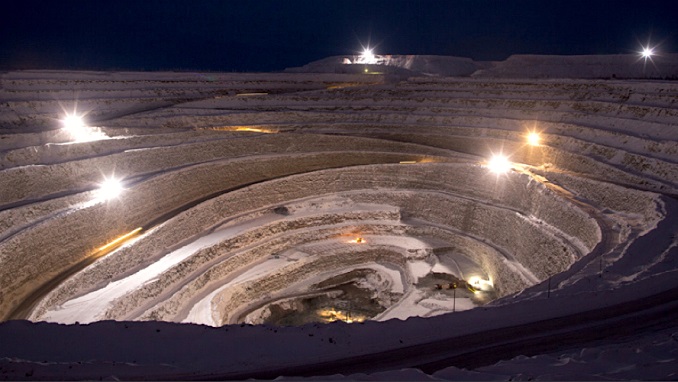 Exploitation of four new diamond fields in Russia's Arkhangelsk Region will begin in 2018, with exploring companies set to cover all the expenses, the press service of the regional Ministry of Natural Resources and Forestry told TASS on Tuesday.
"We have four new areas for diamond exploration: Yuzhno-Verkhotinsky, Razlomnyi, Torfyanoy, and Chernoozerskiy-1," the press service said. "They all are in the Mezensky district, on the so-called Winter shore of the White Sea."
"The companies, which will conduct exploration, will be investing own money, not involving the budget," the press service added.
Currently, five companies are prospecting the region's 14 areas in search for new diamond deposits.
Two fields in the Arkhangelsk Region produce diamonds: the Lomonosov field in the Maritime district, and the Grib field in the Mezensky district – 100 and 130 km from Arkhangelsk respectively. In 2017, the region reported 7.5 million carats, and the producing companies paid to the regional budget more than 3.6 billion rubles ($63 million) in taxes.
The Arkhangelsk Region will receive from the federal government 410 million rubles ($7 million) for exploring new diamond deposits in the region between 2020 and 2022.
Russia has by far the largest reserves of diamonds in the world, standing at 650 million carats in 2017, according to Statista. The rest of the world holds less than 520 million carats, with DR Congo, Australia, Botswana and South Africa being the richest countries.