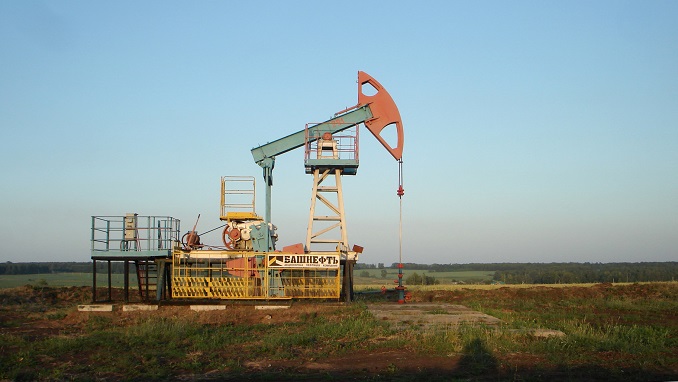 The Trump United States Treasury Department has sanctioned an Iranian company and three Russian companies, including a subsidiary of the Russian Ministry of Energy, in an effort to choke off oil sales to the regime of Syrian leader Bashar al-Assad, The Financial Times reports.
The companies help to illicitly ship oil from Iran to al-Assad's government, the U.S. Treasury Department said in a statement announcing the sanctions Tuesday. The U.S. sanctioned a Russian and a Syrian involved in two of the Russian companies, identified as Promsyrioimport, the Energy Ministry subsidiary, and Global Vision Group, as well as two executives at the Central Bank of Iran that it said were involved in the scheme.
"Today we are acting against a complex scheme Iran and Russia have used to bolster the Assad regime and generate funds for Iranian malign activity," Treasury Secretary Steven Mnuchin said in a statement. "Central Bank of Iran officials continue to exploit the international financial system, and in this case even used a company whose name suggests a trade in humanitarian goods as a tool to facilitate financial transfers supporting this oil scheme."
An Iranian company called Tadbir Kish Medical and Pharmaceutical Company was used as a cutout for the country's central bank to make payments to Russia-based Mir Business Bank, according to the Treasury Department statement. The money was then routed to Global Vision Group and then to Promsyrioimport, which paid for Iranian oil to be exported to Syria, Treasury alleges.
Treasury also issued an advisory warning shipping firms against participating in oil deliveries to al-Assad's regime. Ships involved in the scheme routinely turn off their tracking devices to conceal their participation, senior administration officials said in a briefing for reporters.
Promsyrioimport said on its website that its focus is the "implementation of state energy policy." The association helped with deliveries of Iranian oil, starting last year. Russia has defended its trade with Iran and Syria as complying with United Nations sanctions.