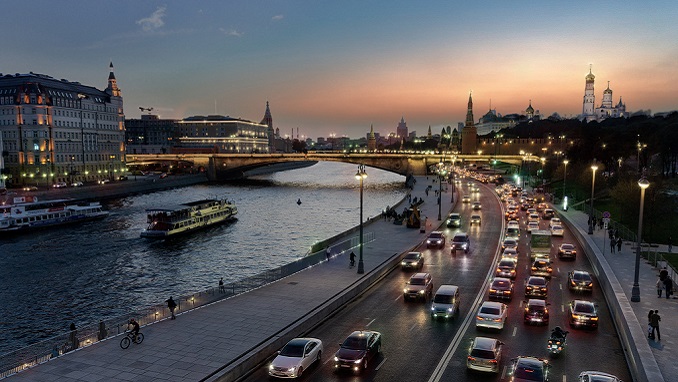 Higher output in the agriculture and industrial sectors has accelerated Russia's economic growth in October, the economy ministry said on Tuesday, but other indicators showed growth remained lacklustre, TASS news agency reports.
The country's gross domestic product (GDP) expanded by 2.5 percent in October compared with a year ago, up from 1.1 percent in September, the monthly data showed. The pick-up in economic growth comes after a 1.3 percent expansion in the third quarter.
Slower growth and a lack of positive drivers fuel doubts among some economists over whether the economy would become one of the world's leaders in a few years, as President Vladimir Putin ordered after his inauguration in May.
In October, a 3.7 percent increase in industrial output contributed to the broader economic growth.
Capital Economics research firm said their calculations suggest that GDP growth could have increased to 1.8 percent at the beginning of the fourth quarter.
"We expect this recovery to be sustained in 2019 and think that GDP growth will be stronger than most anticipate next year," Liam Carson, an economist at Capital Economics, told Reuters.
Other analysts, however, remain skeptical about the prospects for Russia's economy, which, the central bank forecasts, could expand by no more than 2.0 percent in the whole of 2018.
Russian statistics services, or Rosstat, said on Tuesday retail sales growth slowed in October, while the increase of real wages came below a Reuters forecast.
Russian retail sales, which reflect the strength of consumer demand, rose 1.9 percent in October, year on year, down from 2.2 percent in the previous month.
Real wages rose 4.4 percent year on year in October, missing analyst expectations of 6.8 percent growth.