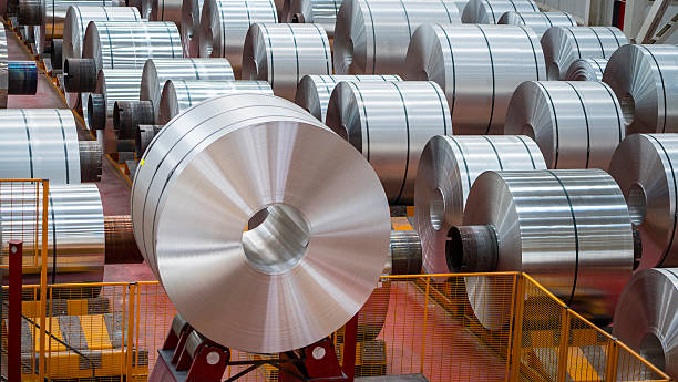 Two weeks ago, aluminum prices seemed to struggle, with some analysts thinking the metal might have shifted to the bearish country. However, U.S. sanctions against Rusal, one of the world's largest producers, caused aluminum prices to jump by more than 13% in the week since the U.S. Treasury announcement and reach a seven-year high, CNBC reports.
The metal traded as high as $2,403 per ton on the London Metal Exchange, before holding more than 4 percent higher at 2,379.
Rusal saw its stock hit a record low on Monday and the company's collapse has the potential to take a large chunk of aluminum supply from the market, analysts say.
"The main thing that has been a catalyst behind aluminum has been the issues around the sanctions against Rusal which will make the market tighter," ETF Securities analyst Nitesh Shah told Reuters. "In addition to that is the weaker dollar and the general upside for industrial metals in recent days that is working in aluminum's favor."
"We have a potential scenario where U.S. and European markets will be shut off to Rusal, and they'll be forced to redirect units to clients in other markets," Nicholas Snowdon, a metals analyst at Deutsche Bank AG, told Bloomberg. "Doing the math, that's going to pose significant challenges, and there's clear potential that they'll have to cut production."
This latest price rally has extended to other base metals. The two-month downtrend in copper prices reversed this month, as prices have increased. Copper prices again appear to have moved toward the $7,000/mt level.
Nickel prices also traded higher so far this month, reaching $13,810/mt. However, 2018 nickel prices did not fall as far as aluminum or copper did.