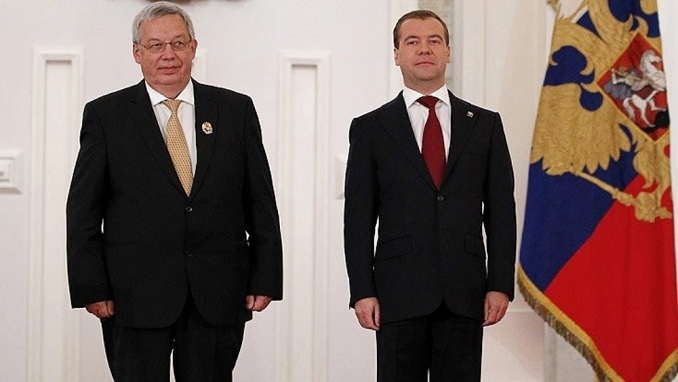 Russian-American billionaire Valentin Gapontsev and the U.S. Department of the Treasury will meet before a magistrate judge in an attempt to settle a lawsuit challenging the Treasury's designation of the executive as a Russian oligarch, the Worcester Telegram reports.
In a joint filing on Friday, both sides said they hope to find a resolution by May 24. The move comes just days after Gapontsev and lawyers for the U.S. government argued the case in a Washington, D.C. federal court with the company's founder and Gapontsev, who is the CEO of laser maker IPG Photonics, again asserting neither he nor his company have ties to Russian government.
The Worcester resident and dual Russia-U.S. citizen has maintained that his wealth – estimated at $2.2 billion according to Forbes — is directly tied to his company and the laser technology he invented while living and working in Russia.
At issue is the Treasury's so-called oligarch list, which the department compiled in 2017 at the behest of the U.S. Congress and the Countering America's Adversaries Through Sanctions Act (CAATSA) enacted to punish U.S. enemies Russia, Iran and North Korea via sanctions.
A list of nearly 100 oligarchs, including Gapontsev, was sent to Congress. Gapontsev's lawyers have argued the list was simply copied from Forbes' list of Russian billionaires, a claim the Treasury has not denied. Forbes has since moved Gapontsev to the list of American billionaires.
The designation has cast a cloud over the company and cost IPG Photonics millions in lost contracts as vendors and U.S. government contractors hesitate to do business with a Russian oligarch, the company said in court filings.