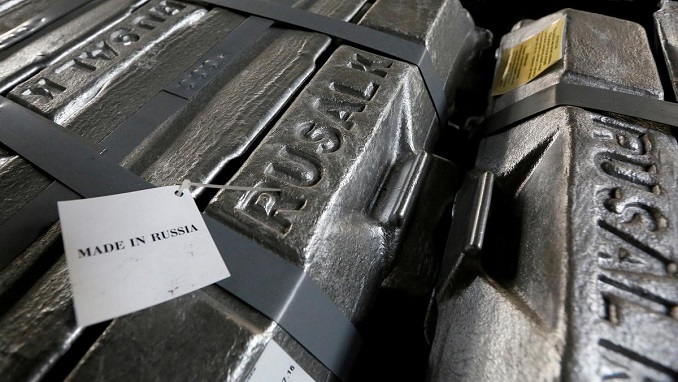 The world's second-largest aluminum company, Russia's Rusal, and American holding company Braidy Industries Inc. plan to jointly produce flat-rolled aluminum products for the U.S. automotive industry in Ashland, Kentucky, Rusal's press service said on Monday, according to TASS.
Rusal will have a 40% share in the new project, while Braidy Industries' share will amount to 60%. Both Rusal and Braidy Industries plan to approach financial markets for funding after signing a Letter of Intent. The binding documentation for the project is due to be signed during the second quarter of 2019 after the final decision about the project's implementation is made.
The plant, which Braidy Industries plans to open next year, is the largest project being pursued in the domestic aluminum industry under the Trump administration's 10% duty on imports of the metal, imposed a year ago. It would also draw more imports into the U.S. because the mill would roll aluminum slabs from abroad into thin sheets for the auto industry.
After decades of stagnant sales of aluminum sheet for cans and other staple products, rolling companies in the U.S. are pivoting to the production of a higher-profit sheet for vehicle bodies. Car makers increasingly are replacing steel with aluminum because it is lighter. Now tariffs have pushed up the cost of foreign-made aluminum, giving domestic producers greater pricing power in a market where production capacity is already tight.
Rusal and its owner, Russian billionaire Oleg Deripaska, were added to a U.S. sanctions list in April last year. This January, after months-long negotiations, the company struck a deal with the U.S. Treasury Department to have the sanctions lifted in exchange for Deripaska ceding control of Rusal and two other companies. The oligarch himself remains sanctioned by Washington.