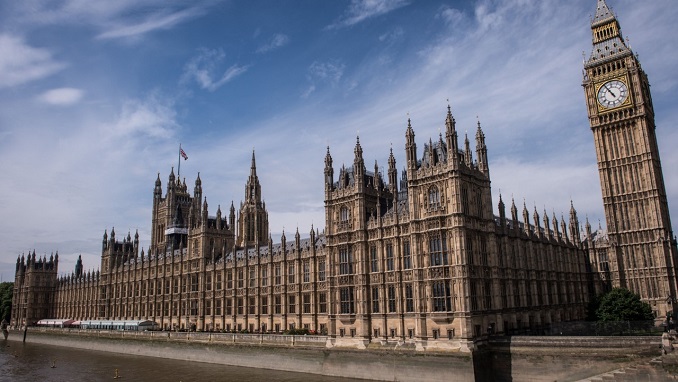 The British government is considering ways to clamp down on the movement of Russian money through London markets. According to The Guardian, Prime Minister Theresa May is looking into imposing a ban on the City of London from helping Russia to sell its sovereign debt, which supports the Russian economy.
Last month, City clearinghouses, working alongside a major sanctioned Russian bank, helped issue $4 billion of Eurobonds to finance Russian sovereign debt, of which nearly half was sold in London markets. London-based investors, predominantly institutional investors, bought nearly half the debt.
Russian sanctioned banks, primarily VTB bank, are using a loophole in EU and UK legislation which has allowed them to act as the main organizers – known as book runners – for the issuance of Russian debt.
A public call for the loophole to be closed has been made three times in the past week by the foreign affairs select committee chairman, Tom Tugendhat.
On each occasion, ministers seemed to be unaware of the issue, but the foreign secretary, Boris Johnson, last week described the idea as interesting. Speaking to the liaison committee of MPs on Tuesday, the prime minister said she would report back on the policy options.
The foreign affairs select committee is setting up an inquiry into how the UK financially props up Vladimir Putin's allies, and the measures the UK has taken to clamp down on corrupt Russian money in London.