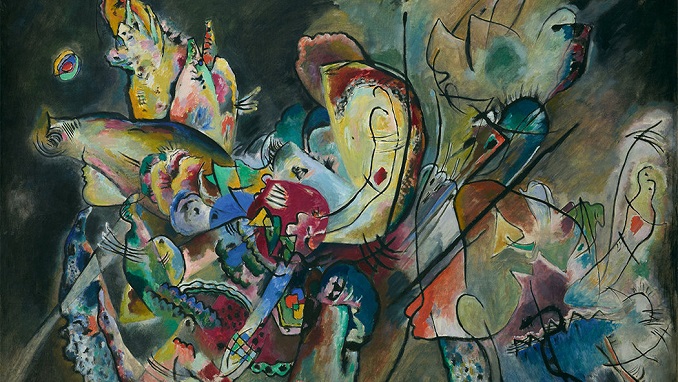 At a time when sanctions and economic woes push the topic of culture down the Kremlin's agenda, wealthy individuals are filling a gap by bringing much-needed cash to a struggling art market and supporting young Russian artists, the Associated Press reports.
Аrt collector Roman Babichev visited an artist's family living in a cramped St. Petersburg apartment. The visit yielded an unexpected sight. In a cardboard folder under one of the beds was a stash of paintings taken off their frames because they would have filled one of the two rooms the family of four lived in.
"They were just lying there, awaiting their destiny," Babichev said.
He bought them, adding these works by landscape painter Alexander Vedernikov to his collection of Russian modernist art.
The tradition of private art collectors in Russia precedes even the 1917 Bolshevik Revolution when magnates like Sergei Shchukin and Pavel Tretyakov amassed priceless troves, now in the country's top museums. Today's collectors may not have the same stature, but they are key to developing Russia's art scene, says Pushkin Museum director Marina Loshak.
"Collectors are the big impetus. Without collectors, there are no galleries and these are the laboratories, the test tube, in which everything happens," Loshak told The Associated Press.
Babichev gave up a successful business career in the 1990s to collect art. His apartment on Moscow's outskirts is both a gallery and a living space, with paintings and sculptures displayed floor to ceiling.
Babichev dug back into Soviet history, discovering forgotten artists of the 1920s-50s. With determination and detective work, he tracked down their neglected works and pieced together the artists' stories.
Natalia Opaleva, a banker and head of a Siberian gold mine, also collects Soviet-era underground art.
In 2015 she opened the AZ Museum in Moscow, named after Anatoly Zverev whose portrait of a young woman was Opaleva's first purchase. An "unofficial artist" of the 1960s, Zverev's work is exuberant and accessible, making him popular with the public.
Focusing on Soviet underground art of the 1960s-1980s, Opaleva has amassed some 2,500 works. She has ambitious plans to boost AZ's reputation in Russia and abroad, staging her first international show in Florence last year.
She sees collecting art as a personal, even patriotic mission and is determined to ensure that these forgotten Soviet artists gain global stature.
"They are worthy of interest not just in Russia but in the world, as a part of world culture," she said.