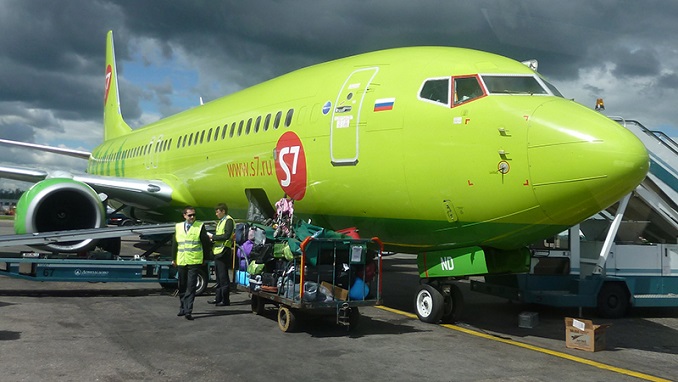 Russia's biggest private airline, S7 Airlines, has stepped up its cooperation with Kazakhstan's national flag carrier, Astana Air, by signing a codeshare agreement for flights between Russia and Kazakhstan, TASS reports. 
According to the deal, effective from 15 July 2019, Air Astana flights from its hubs at Nur-Sultan (formerly Astana) and Almaty to Novosibirsk and St Petersburg now also carry the code of S7 Airlines. Similarly, the Russian company's services from Nur-Sultan and Almaty to Novosibirsk will now carry the code of Air Astana.
The agreement does not yet include the key routes between allied nations, such as Moscow-Nur-Sultan and Moscow-Almaty, since the airlines serve different airports in the Russian capital – S7 is based at Domodedovo, whilst Air Astana operates into Sheremetyevo.
"We are delighted to strengthen our cooperation with S7 Airlines as part of a key strategic partnership. Russia is an important market for Kazakhstan and the growing network provided by this partnership further develops our distribution and reach across the region. These initial steps pave the way to a long term cooperation which will grow in value as we improve connectivity and customer offerings," comments Richard Ledger, vice-president of marketing and sales at Air Astana.
"Flights to Kazakhstan are in high demand among travelers from Siberia. Thanks to our partnership with Air Astana, now we can offer our passengers from Novosibirsk even more opportunities to travel to Kazakh. Moreover, our passengers from St Petersburg can now enjoy direct flights to Nur-Sultan and Almaty. I am sure local companies with strong business bonds with Kazakh partners will highly appreciate the comfort of flying. On the other hand, we are glad to welcome Air Astana passengers on our flights," says Igor Veretennikov, chief commercial officer at S7 Airlines.