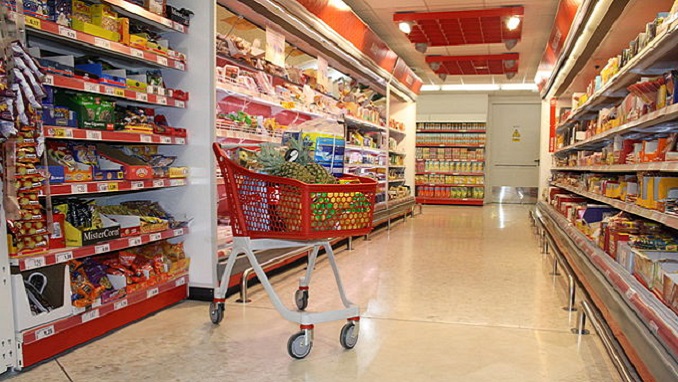 According to NielsenIQ statistics, after a year of decline, sales of consumer goods (FMCG) increased in tangible terms for the first time – by 5.3 percent – in the second quarter of 2021 in Russia, Vedomosti  writes. 
They consider the sale of food and non-food items in contemporary (federal, regional, and local retail chains) and traditional (markets, kiosks, and pavilions) shops in cities with populations greater than 10,000 people.
In the second quarter of 2021, sales of daily items were just 0.2 percent lower than in the same time in 2019, compared to the pre-pandemic year of 2019. As a result, this indicator has almost recovered to pre-pandemic levels. 
According to Konstantin Loktev, NielsenIQ Russia's head of work with merchants, when the pandemic was declared in March 2020, customers stocked up on products with a long shelf life, such as cereals, pasta, canned food, toilet paper, alcohol, and so on. 
Following that, expenditure was significantly decreased as a result of the decrease in income, as well as overall uncertainty and anxiety, says Loktev. As a consequence, the monthly dynamics of physical sales in April 2020 to March 2021 were negative year on year, and only in April of this year did they begin to improve, according to NielsenIQ data.
The improvement in the situation may be attributed mainly to the fact that consumers have emerged from a period of austerity and are more ready to spend money, according to Loktev. 
According to him, this is partly due to delayed demand – they rejected certain items at the height of the epidemic, but have since returned to their normal purchases in full. The hotter summer in certain areas exacerbated the issue, according to Loktev.
As a result, the most apparent rise in the 12 months ending in June 2021 was an increase in sales of seasonal goods: sales of ice cream in kind rose by 4.8 percent year on year, while soft drinks increased by 9.2 percent. According to NielsenIQ, each of these categories had sales decreases a year ago.
According to a PepsiCo spokesperson, a year ago, a lockdown significantly restricted sales: as a result, Russians effectively ceased eating "on the move" and enjoying picnics in nature. As a result, they purchased less soft drinks, he says. And now that there are no limits in place, everything has reverted to regular seasonal consumption.