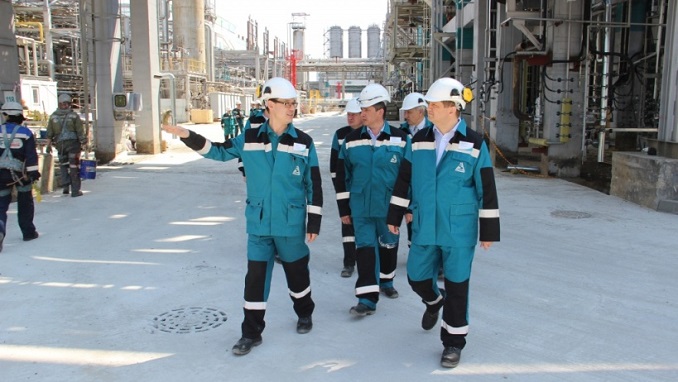 Russia's largest integrated petrochemical company Sibur has begun talks with banks about a possible initial public offering, Interfax news agency reported on Tuesday citing a statement by Sibur's CEO Dmitry Konov.
Sibur could list shares on the Moscow Exchange and later consider other international bourses, Konov was quoted by CNBC as saying. The CEO said Sibur could list 15 percent of its shares, but declined to give a timeframe, saying it would depend on market conditions.
Businessman Leonid Mikhelson, the head of and a major shareholder in Russia's largest gas producer Novatek, owns 48.5 percent of Sibur. His business partner Gennady Timchenko owns 17 percent, while China's Sinopec and Silk Fund control 10 percent each.
Sibur is one of the largest non-public companies in Russia and its shareholders have repeatedly talked about plans to conduct an IPO. In April, Mikhelson said that SIBUR continues to analyze the entry to the stock market, and not only as a theoretical option.
"We constantly think and more recently we think more often in more detail," he told reporters at the time.
However, that same month, after the introduction of new anti-Russian sanctions by the U.S., the market closed for primary placements – not even as large as the IPO of Sibur could become (analysts have put the figure around $3 billion). Sibur has two shareholders on the U.S. sanctions list: Gennady Timchenko (17%) and Kirill Shamalov (3.9%).
Despite this summer, information about the possibility of an early IPO of SIBUR, which could be managed by Russia's Gazprombank but also by American JPMorgan, Citi and Goldman Sachs, repeatedly appeared in the media. Those reports, citing unnamed sources, said the company was looking to float 10 percent to 15 percent of its shares to raise $2 billion to $3 billion.