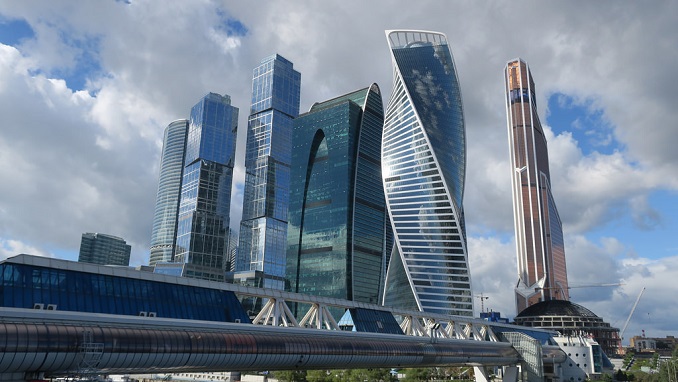 S&P global rating agency has affirmed Russia's long-and short-term foreign currency rating at 'ВВВ-/А-3' with 'stable' outlook, TASS reported.
"S&P Global Ratings affirmed its 'BBB-/A-3' long-and short-term foreign currency and 'BBB/A-2' long-and short-term local currency sovereign credit ratings on Russia. The outlook on the long-term ratings is stable," the agency reported on Friday.
Uncertainty over the evolution of the COVID-19 pandemic and US sanctions remains high, though a strong policy framework together with solid external and public balance sheets should enable Russia to absorb most possible shocks, S&P said.
"Pressure on the rating could build should materially tighter international sanctions lead to significant capital outflows and elevated financial stability risks. We could also take a negative rating action if the government's balance sheet were to deteriorate substantially," the report said.
In the absence of additional major external shocks, S&P could take a positive rating action if Russia's GDP per capita trend growth improved, for instance, because of the government's pro-growth policy measures. "We could also take a positive rating action if the government were to rebuild fiscal buffers, which would help mitigate commodity-related revenue volatility, and take effective measures to address long-term fiscal pressures from an aging population," the agency added.
Despite the fact that the Russian economy was hit by synchronized shocks in 2020, including the collapse of oil prices, oil production cuts under the OPEC+ agreement, and the adverse effects of the pandemic, S&P projects 2020 GDP contraction at only 3.5%, "which is much milder than that in advanced and some emerging market economies," according to the report. "This reflects more selective pandemic-related restrictions, with limited use of nationwide lockdowns, as well as the structure of the economy, which has a large public sector, and a comparatively small role played by COVID-19-vulnerable service sectors (about 55% of GDP) and small and midsized enterprises (about 20%)," the agency explained, adding that policy support has also played a role, with authorities rolling out swift fiscal, monetary, and regulatory measures to mitigate the pandemic's economic fallout.
S&P projects that the relaxation of domestic restrictions on economic activity and the expected increase in oil production amid the recovery of the global economy and oil prices should enable the Russian economy to rebound by 2.9% in 2021 and 2.7% in 2022, and converge to trend growth rates of about 2.0% of GDP thereafter. With this recovery path, Russia's real GDP will return to 2019 levels by early 2022, the agency said.