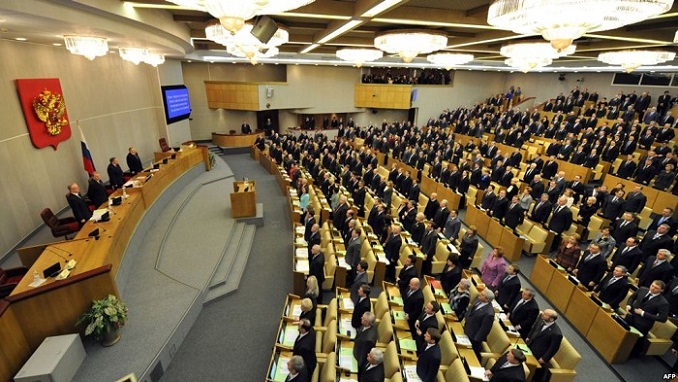 The Russian State Duma (lower house of parliament) has approved the third reading of the bill stipulating primacy of the Russian Constitution over international agreements and decisions of intergovernmental bodies, TASS reported.
Changes have been made to over 110 Russian laws. The new norm stipulates that the Russian law prevails if the provisions of international agreements violate the Russian Constitution.
The Russian Constitutional Court has been tasked with estimating whether an international agreement or decision running counter to the Russian Constitution should be executed. The new laws will enter into force on the day of their official publication.
Russian President Vladimir Putin put forward the draft bills to the Russian State Duma on October 14. Article 79 of the Russian Constitution rules that the decisions of international bodies that violate the Russian Constitution cannot be adhered to in Russia.
Earlier, Russian State Duma Speaker Vyacheslav Volodin said that the president's initiative would help protect the rights and interests of citizens, as well as Russian sovereignty, and that they will "improve the quality of government." He pointed out that a number of Western states make attempts to stall Russia's development, namely using "international law instruments" with political aims.