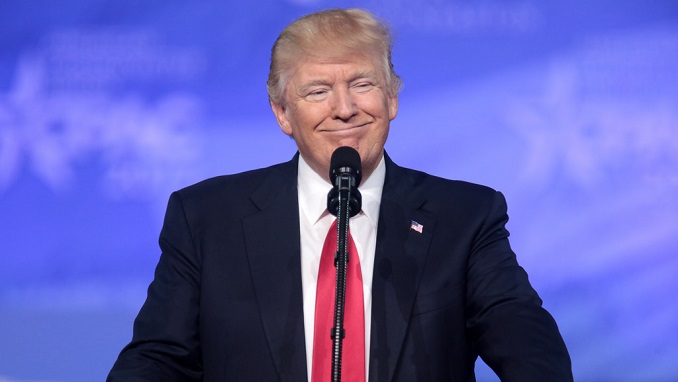 U.S. President Donald Trump has signed controversial orders imposing heavy tariffs on steel and aluminum – but some countries will be spared, The Wall Street Journal reported.
Trump launched the global tariffs on steel and aluminum while signaling even more aggressive pressure on trading partners to come, especially against China.
In announcing the measures, the president outlined his broader trade agenda, including rewriting existing U.S. pacts and a continuing sweeping investigation of Chinese trade practices, issuing a veiled threat that even bigger penalties are looming against Beijing.
Trump included temporary exemptions for Canada and Mexico as he seeks to revise the North American Free Trade Agreement. He suggested Australia and "other countries" might also be spared, a shift that could soften the international blow amid threats of retaliation by trading partners.
Trump's tariffs will take effect in 15 days, according to people outside the White House who were briefed on the plans Thursday, AP reported.
The tariffs have prompted fears of a global trade war, and are opposed by many in the president's own party and by the U.S.'s major trading partners. The announcement met with immediate opposition from senior Republicans, who see the move as a tax on U.S. manufacturers and consumers.
"I disagree with this action and fear its unintended consequences." He said while there were "unquestionably bad trade practices by nations like China" they were better addressed by "targeted enforcement," The House speaker Paul Ryan said.
China—the main target of Washington's move—responded strongly Friday. The country's commerce ministry promised to "take effective measures to protect China's rights." Chinese metal-industry trade groups called on Beijing to retaliate against U.S. imports—from stainless steel and electronics to coal and farm products.
The impact of the proposed U.S. tariffs on Chinese steelmakers is ultimately expected to be small, analysts say. While China produces half of the world's steel, the vast majority isn't exported, and shipments to the U.S. have waned since Washington imposed stiff penalties on Chinese steel products in 2011.