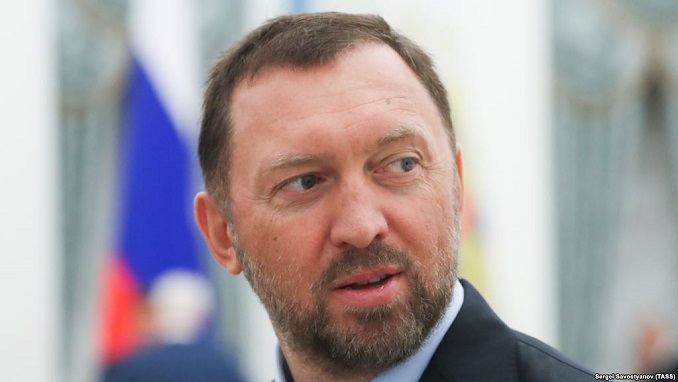 Russian businessman Oleg Deripaska has called U.S. accusations against Russia an "example of manipulation of public opinion". In an article published in the American edition of conservative outlet The Daily Caller, Deripaska said "a Russian narrative" is used by a small number of people in Washington.
"The ever-changing 'Russian narrative' in American politics is the embodiment of the script for the movie 'Wag The Dog'. Technology and the breakdown of fact-based journalism have allowed a surprisingly small number of people to destroy bilateral or multilateral relations, Deripaska writes, adding that in his opinion, these people are "driven by the desire of power and military-industrial commercial interests".
In the United States, Oleg Deripaska, who founded Rusal, one of the world's largest aluminum companies, is suspected of having links with former head of staff Donald Trump Paul Manafort, who is under investigation in the case of Russia's interference in the presidential elections in the United States.
According to special prosecutor Robert Mueller's indictment, a Russian businessman paid for $ 10 million a year to Manafort for advancing the interests of Russian authorities in the U.S. Congress for several years. Deripaska called this information slander and filed a court appeal.
Last month, Deripaska announced he is stepping down as president of aluminum giant Rusal, less than a month after the inclusion of Deripaska and dozens of tycoons on a U.S. government list of Russian oligarchs. While it is not a sanctions list, Western banks may be reluctant to deal with companies whose owners are included.
Deripaska also plans to quit the same role in En+ Group, another company he controls, two sources familiar with the matter told Reuters on Feb. 19.
Hong Kong-listed Rusal is one of the world's largest aluminum producers. Deripaska's En+ owns a 48 percent stake in Rusal, which is a big consumer of hydroelectricity produced by En+'s power companies.