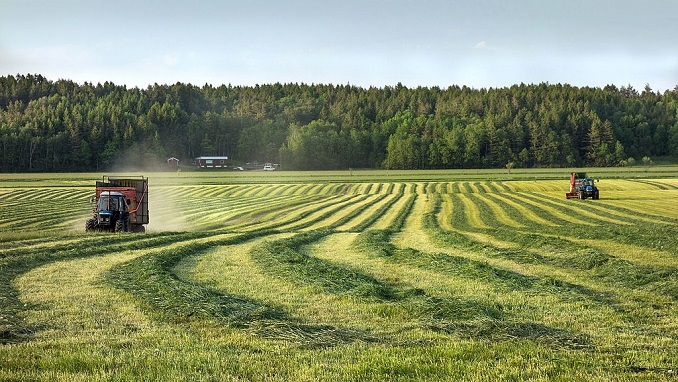 European farmers are worried that the EU-U.S. trade dispute will escalate, leading Washington to target agricultural products, farmers' organization Copa-Cogeca told Euractiv.
U.S. President Donald Trump's on Thursday announced import tariffs of 25% on imported steel and 10% on aluminum, triggering a retaliatory reaction from the EU, which promised a "firm but proportional response".
"The products mentioned by the EU include kidney beans, rice, maize, cranberries, orange juice, sweetcorn, peanut butter, cigars and cigarette, worth nearly €3 billion," Copa-Cogeca said.
EU farmers have repeatedly complained about the high price agriculture is paying for politics, as was the case with the Russian embargo, which put enormous pressure on the already struggling EU agricultural markets.
Copa and Cogeca Secretary-General Pekka Pesonen warned that the dispute could hit the EU and U.S. agriculture sectors hard, adding this is "the last thing we need".
"The U.S. is a major client for EU agri-food products. We have a stable trade relationship with them on agriculture, which we do not want to jeopardise. We call for moderation in the talks between the two sides to ensure that farmers do not end up paying the price of politics."
"This comes on top of the decision by the U.S. Department of Trade to impose taxes on Spanish olive imports, which clearly amounts to protectionism," Pesonen added.