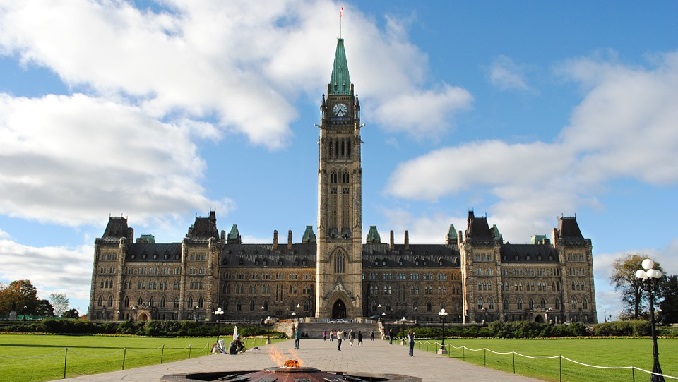 The Canadian government is allowing at least one Canadian company to skirt sanctions and do business with Russians listed on the Canadian sanctions list, government documents obtained by Vice News show.
The documents, obtained using access to information laws, include a permit signed by Foreign Affairs Minister Chrystia Freeland allowing a Canadian company to engage in activities that are acknowledged to be banned by sanctions.
The documents raise questions about whether Canadian sanctions are really helping punish Russia for its annexation of Crimea if they are being set aside when there is an opportunity for a Canadian business to make money, the report says.
"This permit does not authorize any transactions or dealings that are prohibited by the Special Economic Measures (Russia) Regulations, other than those listed," the document reads.
The Measures are a set of laws that govern most Canadian sanctions against Russia. They came into effect in March 2014. The laws do allow the Minister of Foreign Affairs to issue exemption permits on an "exceptional basis."
The permit, dated June 13, 2017, also authorizes the unnamed company to do business with at least one Russian who appears on Canada's list of sanctioned individuals.
The document specifies that it does not "authorize any transactions or dealings with any other person listed [on Russian sanctions lists] other than those described above."
Trade lawyers who follow Canada's sanctions regime told VICE News the exemption was "surprising." The names of the Canadian company and the sanctioned Russian individual are both redacted. Global Affairs Canada refused to say to whom the permit was issued.
The department declined to explain why it was issued, saying only that permit decisions are made on a case-by-case basis. The department also refused to answer direct questions about the identity of the sanctioned Russian individual with whom the permit authorizes business dealings.