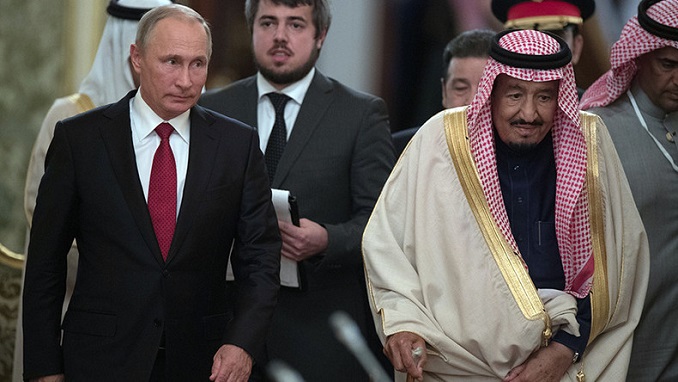 The Russia-Saudi oil partnership, a powerful alliance which rescued the industry from a deep slump, is facing its toughest test yet as prices plummet, Bloomberg writes.
Crude oil has lost more than 30% of its value and Riyadh has been urging Russia to collaborate in cutting production again. Their alliance successfully revived markets two years ago, but it's unclear if Moscow is on board this time. Russia's government is feeling less pain than Saudi Arabia from falling prices, while its companies are enjoying near-record output and cash flow.
"Whether or not the Russians have the appetite to cut back oil production, we have to wait and see," said Rainer Seele, CEO of Austria's OMV AG, which has significant investments in Russia.
Two years have passed since Saudi Arabia and Russia first set aside decades of commercial rivalry and ideological differences to forge a 25-nation alliance of oil producers, now commonly called OPEC+. Through 18 months of joint production cuts starting in January 2017, the group cleared an oil glut and boosted prices, ending the industry's worst downturn in a generation.
In June, with the cuts having done their job and U.S. sanctions threatening to remove a big chunk of Iranian oil from the market, they changed course. Saudi Energy Minister Khalid Al-Falih and his Russian counterpart Alexander Novak guided their allies to an agreement for a sizable production increase.
"Their partnership is under strain today because that decision backfired. As Moscow and Riyadh opened the taps, U.S. shale drillers also pushed their production to unprecedented levels. Meanwhile, Trump's threat to send Iran's exports to zero proved to be bluster and his administration unexpectedly granted sanctions waivers to buyers," Bloomberg wrote.