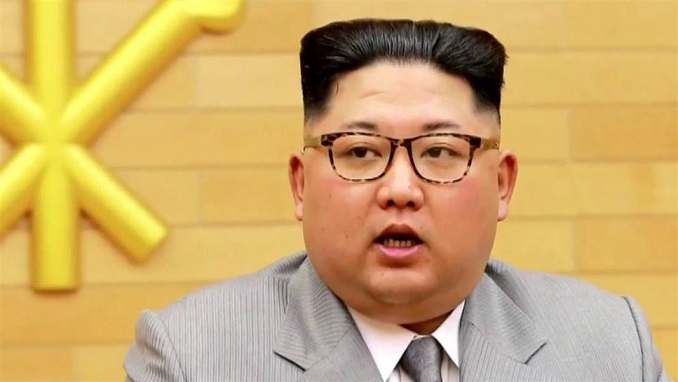 Crude oil futures increased on Friday following Asian stock markets gains on news that North Korean leader Kim Jong-un will meet with U.S. President Donald Trump, Reuters reported.
After briefing White House officials on talks between Seoul and Pyongyang, South Korea's national security chief said late on Thursday that Kim has pledged to refrain from further nuclear or missile tests. The two presidents will likely meet by May, National Security Office head Chung Eui-yong told reporters.
The White House said Trump would accept the invitation at a place and time to be determined. The news lifted Asian stocks markets, and pulled crude oil futures along with them, traders said.
Brent crude futures were at $63.79 per barrel at 0625 GMT, up 18 cents, or 0.3 percent, from their previous close.
U.S. West Texas Intermediate (WTI) crude futures were at $60.25 a barrel, up 13 cents, or 0.23 percent.
Despite these increases, Brent and WTI are on course for weekly declines of almost 1 percent and 1.7 percent, respectively.
Traders said the weakness is due to soaring output from the United States, which has risen by 23 percent since the middle of 2016, to 10.37 million barrels per day (bpd).
"The market continues to struggle to shake off an excess supply… (boosted) by increased supply from a growing U.S. shale patch," ANZ Bank said on Friday.
Thanks largely to shale drilling, the United States now produces more crude than top exporter Saudi Arabia. Only Russia pumps more, at almost 11 million bpd.
"It seems only a matter of time before the U.S. becomes the biggest oil producer in the world. The main question which keeps investors busy is when exactly this will be reached," Hans van Cleef, senior energy economist at Dutch bank ABN Amro, said in a note to investors.
Unlike Middle East producers, where output is largely dictated by state-owned oil companies, U.S. producers drill and sell purely based on economics. If prices remain at current levels or rise further, U.S. drillers are profitable and will raise output; if prices stumble, U.S. production will fall.
"The correlation between the U.S. oil production and the oil prices will remain considerable," van Cleef said.