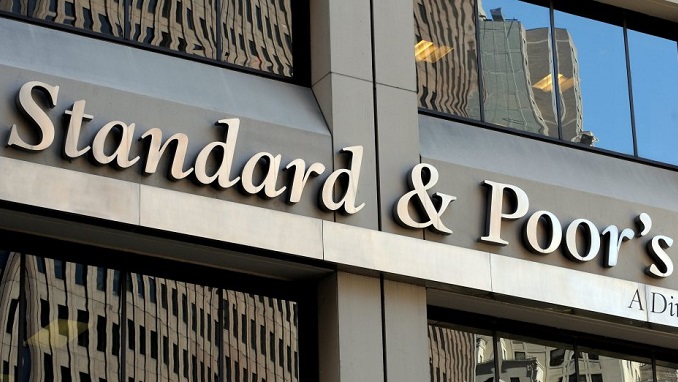 Russian stock indexes and bonds rallied to all-time highs on Monday after a long-awaited upgrade to the country's sovereign rating from rating agency S&P Global, Reuters reported. The upgrade could attract capital inflows into the Russian economy, which many analysts expect to remain lackluster.
Last week, in the first such lift by S&P since 2006, Russia's foreign currency long-term and short-term sovereign credit ratings were moved to investment grade, opening the door to more international investors seeking entry to Russia. Authorities in Moscow see ratings as a gauge of Western sentiment towards Moscow's policies ahead of a March 18 presidential election that Vladimir Putin is widely expected to win. In the past, the Kremlin has treated rating downgrades as politically motivated.
Another influential credit agency, Fitch, also has an investment grade rating on Russia, which it left unchanged late last week. Two such ratings are a common requirement for many major funds to be able to invest in Russia's bonds.
Yields of Russia's treasury bonds, known as OFZ, maturing in March 2033 hit an all-time low of 7.27 percent, moving inverse to their prices. Yields of Russia's 10-year benchmark OFZ bonds fell to 6.97 percent on Monday, their lowest level since late May 2013.
"Given the fact that two rating agencies gave Russia investment grade, this could trigger up to several billion dollars flows from international investors to country's fixed-income assets and the rouble in the nearest future," said Vladimir Miklashevksy, an analyst at Danske Bank in Helsinki.
Thanks to yields higher than those of peer countries, Russian treasury bonds had been in demand among foreign investors even before the rating upgrade, despite a risk that the United States could expand sanctions to target Russian debt, something the U.S. Treasury advised against earlier this month.
But analysts said that the rating upgrade might cause headaches for index-tracking bond buyers who will be wary of U.S. sanctions. The rouble-denominated stock market index MOEX jumped to a record high of 2,376.96 in early trade on Monday, taking its year-to-date gain to 12.7 percent. Later, as of 1310 GMT, the MOEX gave up some gains to trade at 2,361.7, up 1.1 percent on the day.