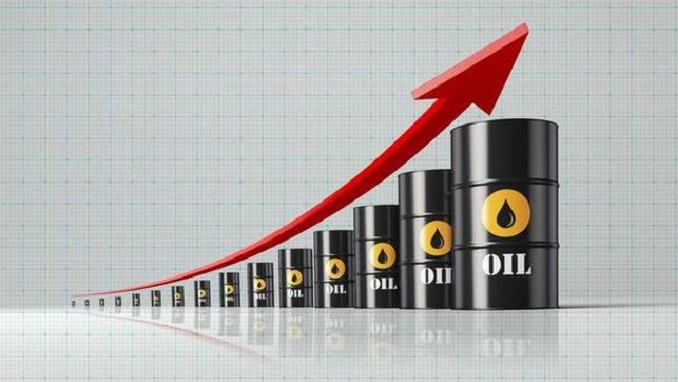 Oil prices tumbled back below $25 per barrel Friday after Saudi Arabia said it hasn't recently held talks with Russia to end a price war that began earlier this month, The Street reported.
Brent crude oil, the international benchmark, plunged by 6 percent to $24.77 a barrel while West Texas Intermediate crude oil, the U.S. benchmark, slid 4.9 percent to $21.50.
The two countries have had no "discussion of a joint agreement to balance oil markets," the Saudi Energy Ministry said in a statement.
Crude oil prices crashed into a bear market this year after Russia refused to join Saudi Arabia and other OPEC members in cutting production to trim a supply glut due to demand destruction from the COVID-19 pandemic.
Saudi Arabia responded to Russia's refusal by lowering prices for its customers and increasing output, despite declining sales as governments responded to the disease by ordering the temporary closure of businesses and the cancellation of non-essential travel.
WTI crude oil has plunged 66 percent from its Jan. 6 high, putting pressure on U.S. shale producers who on aggregate need oil in the upper $40s to be profitable. Brent crude oil has fallen by 64 percent from its own January peak.
President Trump has taken notice of the sharp drop in oil prices and the impact it is having on the shale industry.
"They're in a fight on price, they're in a fight on output, and at the appropriate time, I'll get involved," he told reporters earlier this month.