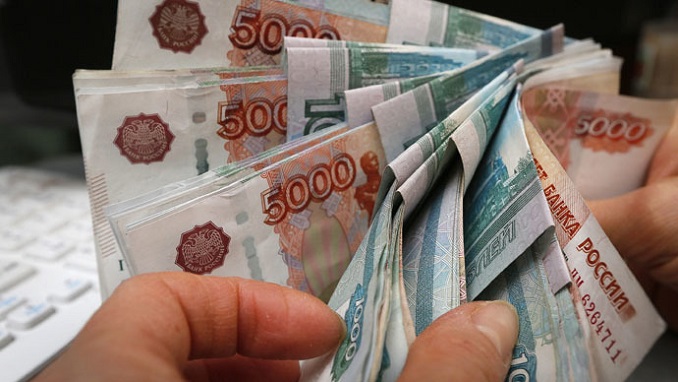 Russia may need to borrow an additional 1.5-2 trillion rubles ($20-26.7 billion) to support its economy as a consequence of the coronavirus outbreak, First Deputy Prime Minister Andrei Belousov said on Thursday, according to Fomag.ru.
"The additional need for borrowing due to the state budget situation could amount to 1.5-2 trillion rubles," he said.
Belousov, speaking during a video meeting with President Vladimir Putin and other senior government and business figures, said banks are accumulating risks now that could cause problems in the autumn.
He added that the individual support mechanism for Russia's major companies, used in times of crisis both in 2008 and in 2015, will be launched again next week.
"Next week, in addition to the working capital lending program for large backbone enterprises, a mechanism of individual support for backbone companies is launched, such as it operated in 2008 and 2015. Previously, we now have about 25 companies on the shortlist, 11 of them are from transport, eight are industry, and six are energy," Belousov said. 
The Deputy PM said that the portfolio of obligations requiring restructuring is now at almost 200 billion rubles ($2.67 billion) and that the assistance will be provided together with banks, on an individual basis.