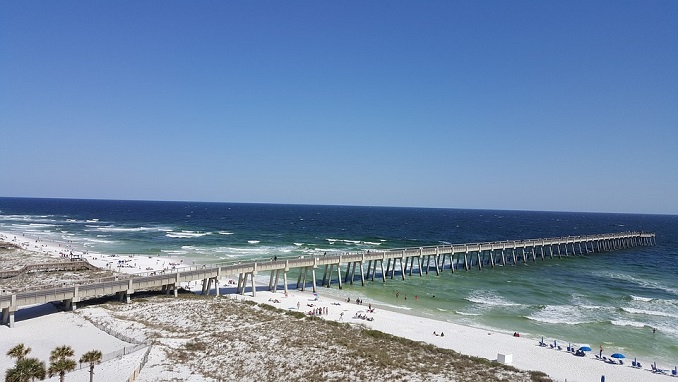 The number of Russian tourists traveling to Gulf countries is expected to increase by 38 percent by 2020, new data published by Arabian Travel Market 2018 reveals.
The study underlines the importance of Russian tourists to the Gulf, saying their presence will be a "significant boost to the regional tourism industry," Gulf News reported.
Commissioned by ATM, ahead of the 25th edition of the Arabian Travel Market in Dubai this April, the research study by Colliers International found that while the United Arab Emirates will account for the majority of Russian arrivals, Oman will experience the highest compound annual growth rate, at 9.2 percent.
The research also said that the number of UAE visitors to Russia were expected to increase by 15 percent in 2018, compared to 2016, as Russia hosts the soccer World Cup.
Looking at the economic drivers, the value of the Russian ruble is stable and firming gradually, helped by Russia's decision to join OPEC and cut oil production, which has supported an oil price recovery to over $60 per barrel, while forecasts for 2018 put oil at an average of $57 per barrel, a 5.6 percent increase over 2017.
"Traditionally, the GCC has always been popular with Russian tourists but over recent years, we have witnessed some fluctuations in their arrival rates across the GCC, which was a reflection of volatility in the financial and energy markets," Simon Press, senior exhibition director, ATM, said
"As those factors begin to steady, we are seeing more and more Russian visitors arrive and we expect this to continue," he added.
He said Russia's links with the GCC strengthened in 2017 with the introduction of additional airline routes and visas on arrival in the UAE for Russians.
"An increase of 38 percent on 2016 arrival figures provides a significant boost to the regional tourism industry and is supported by a number of stakeholders, from immigration initiatives to the region's hotels, its F&B venues, resorts, theme parks and malls, which all appeal to Russian visitors," Press said.
Dubai reported a 98 percent year-on-year increase in the number of Russian arrivals during the first nine months of 2017, and the country is one of the emirate's top 10 source markets.
Despite the UAE and Oman leading comparative growth, Saudi Arabia is predicted to witness an increase of at least 20 percent in Russian visitors to the kingdom by 2020, according to the report.