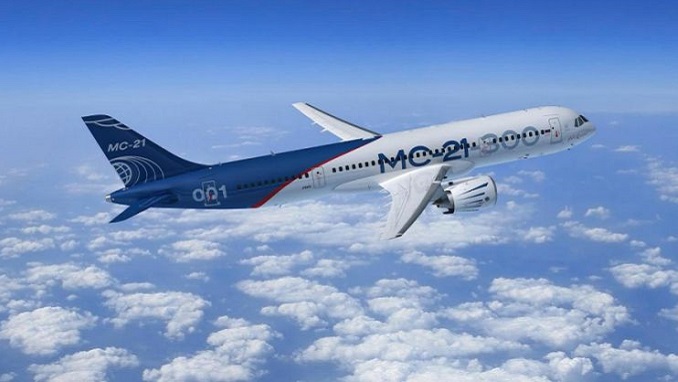 Syria is interested in buying Russian MC-21 passenger planes, Russian Ambassador to Syria Alexander Kinshchak told TV station Rossiya 24 on Wednesday.
"They [Syrians] are interested in updating their plane fleet with our help, they are negotiating the purchase of the Russian MC-21," the ambassador said, according to RIA news agency.
A project to modernize a major Syrian port is at the stage of practical coordination, the diplomat added.
"I think we will shortly coordinate everything finally and will get down to implementation," Alexander Kinshchak said. Russia and Syria also discuss cooperation in reconstruction work on the Damascus airport, he added.
The MC-21 is a family of short-and medium-haul narrow-body airliners intended to replace the Tupolev Tu-134 and Tu-154 planes and compete with Western rivals. It is the second large-scale Russian aviation project after the Sukhoi Superjet 100.
The MC-21 has been developed by the Irkut Corporation and the Yakovlev Design Bureau of UAC. The aircraft had its maiden flight in Irkutsk in May 2017. It has a flight range of 6,400 kilometers (3,977 miles), while the Sukhoi Superjet 100 can fly at a distance of 4,578 kilometers (2,845 miles).
The MC-21 carries 211 passengers, while the Sukhoi Superjet 100 airliner's seating capacity is 108.
Last month, the shareholders of Russia's flag carrier, Aeroflot Group (which includes Aeroflot, Rossiya Airlines, Pobeda Airlines and Aurora Airlines), approved a $5 billion transaction for the operating leases of 50 new MC-21-300 aircraft.