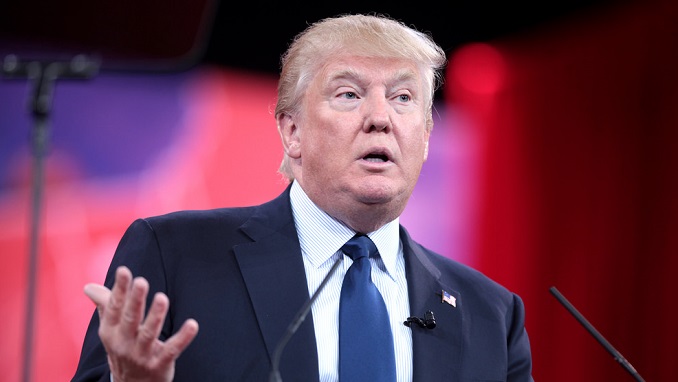 U.S. President Donald Trump has said the United States will not lift sanctions against Moscow, Russian state news agency TASS reported quoting American media.
Trump said Monday at a news conference with Italian Prime Minister Giuseppe Conte that the sanctions would not change despite the Russians' request.
Conte first broached the subject at a White House news conference and said lifting the sanctions would be "unthinkable." Trump also scolded Germany for agreeing to use the controversial Russian Nord Stream 2 natural gas pipeline while, in his estimation, not paying enough for defense as a member of NATO.
Trump's record on Russia is under scrutiny and he has withstood withering criticism in recent weeks for his summit with Vladimir Putin in which he did not chastise Moscow for its 2016 U.S. election interference.
His announcement about sanctions on Russia comes just days after U.S. Treasury Secretary Steven Mnuchin said Washington was open to lifting sanctions on Rusal, Russia's largest aluminum producer.
Last Friday, Mnuchin said in an interview with CNN that the Treasury Department is considering relieving Rusal of penalties even though its former owner, oligarch Oleg Deripaska, was sanctioned this year by the U.S. in an attempt to punish the Kremlin for interfering in the 2016 U.S. presidential election.
Mnuchin added that the U.S. government knew the impact sanctions would have on Rusal. The company's founder, Deripaska, has since stepped down from his role as a non-executive director on its board.
"It wasn't a surprise that Rusal was going to get picked up if we sanctioned Deripaska," Mnuchin said on the sidelines of the G-20 meeting of finance ministers in Buenos Aires on Saturday. "We evaluated the impact. We made a decision."