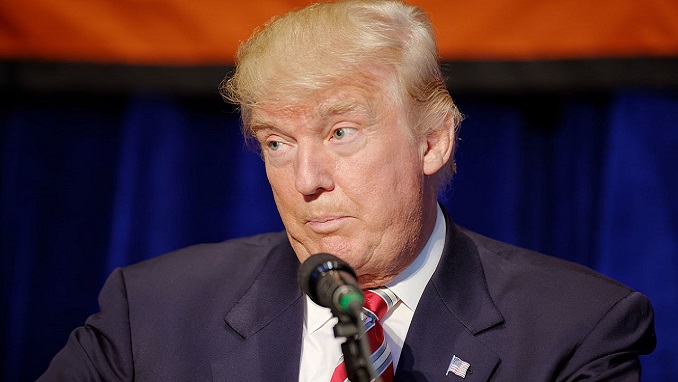 The United States will impose new sanctions against Russia "as soon as they very much deserve it," President Donald Trump said Wednesday, adding that nobody has been tougher on Russia than him.
According to AP, Trump, who commented a day after an internal White House quarrel over the timing of potential new sanctions exploded into public view, also said building a good relationship with Russia is a "good, not bad" thing. He blamed the news media for spreading a narrative that he said portrays him as being afraid to stand up to Russia.
"There's been nobody tougher on Russia than President Donald Trump," the president said, citing increased U.S. military spending among his examples.
"With the media, no matter what I did, it's never tough enough, because that's their narrative. But Russia will tell you, there's been nobody tougher than Donald Trump," the President said.
Trump had largely avoided criticizing Russia, leaving the harsh rhetoric and sanctions announcements to others in the administration. But he began to criticize Russia on Twitter after the apparent chemical attack this month that spawned images of Syrian adults gasping for air and being hosed off.
Still, Trump said he would prefer good relations with Russia and other nations.
"If we can get along with China, and if we can get along with Russia, and if we can get along with Japan and other nations that's a good thing, not a bad thing. Just remember that," Trump said as he ended a news conference with Japanese Prime Minister Shinzo Abe. The leaders had spent the past two days discussing such issues as North Korea and trade — and playing golf.