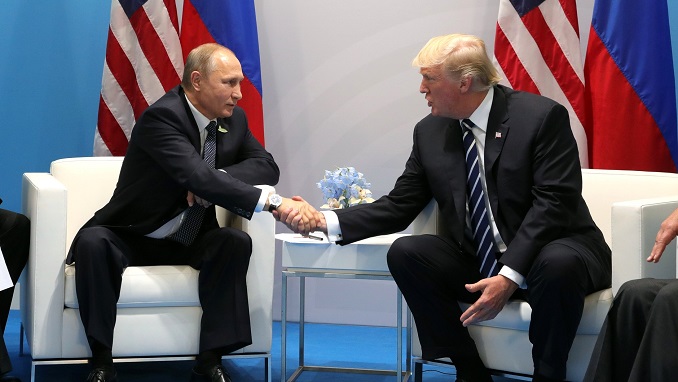 U.S. President Donald Trump said on Tuesday he backs Russia's return to the G8, calling Moscow's membership in the club of world powers "much more appropriate," RIA Novosti reported.
"I could certainly" support that, he told reporters at the White House, just days before a planned G7 summit in Biarritz, France, set to be held without Russia.
"It's much more appropriate to have Russia in. It should be the G8, because a lot of the things we talk about have to do with Russia," he said.
President Vladimir Putin's Russia was expelled from the old G8 format after Moscow seized Crimea from neighboring Ukraine in 2014. But Trump said the reason Russia was kicked out was because his predecessor Barack Obama was "outsmarted" by Putin.
"I guess President Obama, because Putin outsmarted him, President Obama thought it wasn't a good thing to have Russia in. So he wanted Russia out," Trump said.
"So I could certainly see it being the G8 again and if someone would make that motion, I would be disposed to think about it very favorably," he said.
Trump is due to host the next G7 meeting in the United States next year.
Also on Tuesday, the New York Times reported that a senior White House official said President Trump is expected to name John Sullivan, the current deputy secretary of state, to be the next ambassador to Russia, replacing Jon Huntsman Jr., who announced last month he is leaving the post.
The role is particularly delicate given the frenzy over questions about Mr. Trump's links with Russia, dating to the 2016 campaign and his years as a businessman, and the president's continued efforts to build a working relationship with President Vladimir V. Putin despite Russia's aggressive actions around the world, including attempts to interfere with elections in the United States.