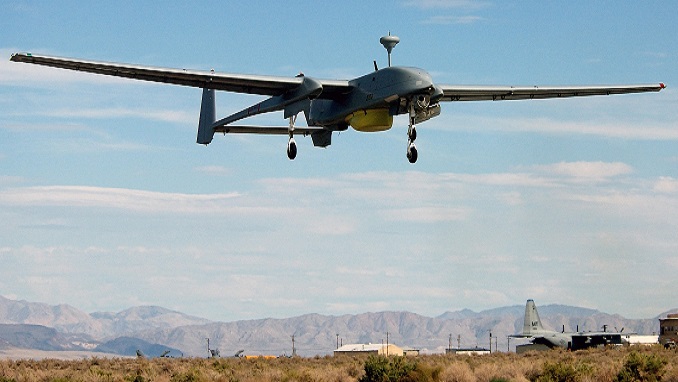 Russia's Ministry of Defense released a video of a test flight of its latest drone on Tuesday, claiming the Altius-U, a reconnaissance UAV, can stay in the air for 24 hours, the Moscow Times reported.
The six-ton aircraft took to the skies for 32 minutes on Tuesday, the ministry said, adding that the prototype was outfitted with intelligence, surveillance, and reconnaissance (ISR) equipment during the test flight.
The drone development project, Russia's answer to the American RQ-4 Global Hawk, was beset with production delays. It has had several cost increases, and Alexander Gomzin, the general director of Altius's original designer, was arrested last year on embezzlement charges.
Eventually, the drone will be armed to carry out precision attacks and will be able to carry up to one ton of ammunition.
According to the Russian Ministry of Defence, the Altius-U is capable of a 24-hour flight time, which gives it the capability to move far beyond Russia's borders.
The event on Tuesday was the second test of new Russian UAV technology this month. Two weeks ago, Russia sent its Okhotnik, or "Hunter" UAV on its maiden voyage.