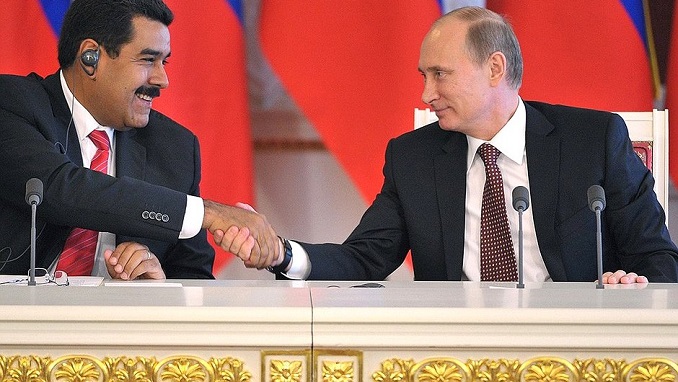 United States National Security Adviser John Bolton said on Tuesday that Russia and China need to withdraw what he called their "intolerable" support for Venezuelan President Nicolas Maduro, DW reports.
As Washington steps up pressure on the Latin American leader to step down, dozens of country representatives gathered in the Peruvian capital Lima to discuss the political crisis plaguing the oil-rich nation.
Venezuela has been embroiled in a struggle between Juan Guaido, speaker of the National Assembly, who proclaimed himself acting president, and President Nicolas Maduro, for nearly eight months.
Washington and its allies support Guaido and the U.S. has applied crippling economic sanctions and sought to isolate the Maduro regime. Prior to the Lima meeting, Washington announced the freezing of all Venezuelan government assets in the U.S., but fell short of a total embargo on the South American nation.
"The Maduro regime now joins that exclusive club of rogue states," Bolton said at the one-day conference. "We are sending a signal to third parties that want to do business with the Maduro regime: Proceed with extreme caution," Bolton said.
Addressing an international conference on Venezuela in Lima, Peru, on August 6, U.S. national-security adviser John Bolton called on Russia not to "double down on a bad bet."
Bolton also called on "all Cuban and Russian military and paramilitary forces to leave Venezuela immediately."
Russia and China are Maduro's most powerful allies. Moscow has admitted to sending military technicians to Venezuela as part of its defense cooperation with the South American country, but has denied deploying troops for military operations.