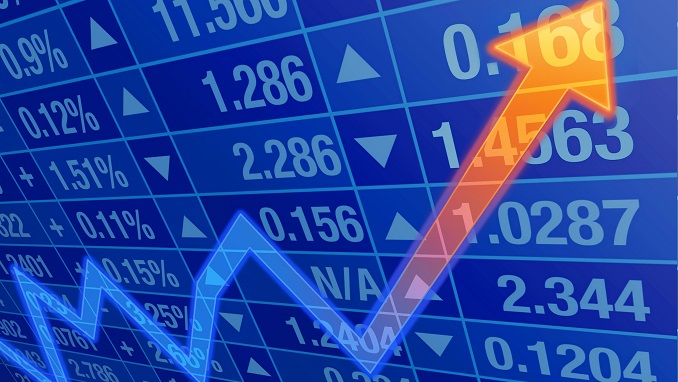 American investors are continuing to pump billions into the Moscow stock market, despite sanctions against some of their most important companies and the constant barrage of anti-Russia rhetoric in U.S. headlines, Forbes writes. 
According to the news outlet, over half of the foreign capital flowing into Russian stocks at the Moscow Exchange comes from North American investors, led fully by Wall Street. By comparison, Russia's next door neighbors in Europe account for only 26%.
"Our weight in Russia has not materially changed and if anything it has increased slightly," says Lu Yu, a fund manager for Allianz Global Investors in San Diego. She says they have a "large overweight" position in Russia stocks, including shares of Nornickel and Lukoil. Norilsk is up 46% year-to-date. Lukoil is up 26.3%. "These two private companies have weathered the sanctions storm much better than other state-owned companies," she says.
As of the second quarter of 2019, the most recent number for stats shared by the Moscow Stock Exchange, U.S. fund managers like Allianz put $79.3 billion of American investment capital into Russian publicly traded companies, an increase of 58% since 2015. The RTS Index has a market cap of around $170 billion.
"The idea that foreign investors have abandoned the Russian market is entirely unfounded," says Maxim Lapin, CEO of the Moscow Exchange. "Foreign investors – and prominently U.S. investors – hold a sizeable portion of the Russian free float."
Active investors have been able to avoid sanctioned companies like Gazprom and Sberbank, and buy shares in companies like tech giant Yandex or consumer-driven names like Magnit, a grocery store chain with around 20,000 stores nationwide and over 300,000 employees.
Russian stocks, as measured by the VanEck Russia (RSX) exchange traded fund, are up 23.4% year-to-date while the S&P 500 is up 19.9% and the iShares MSCI Emerging Markets Index (EEM) is up 8.45%.