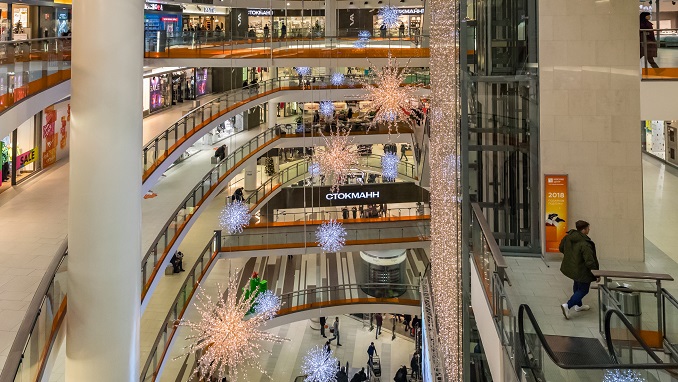 U.S. real estate consultancy firm CBRE has said in its latest report that the biggest number of outlet stores are projected to open in Russia by the end of 2019, both in terms of numbers, floor space and geography, TASS news agency reports.
"For the first time in such a brief period, there are plans to open up four outlet stores at once, thanks to which the market will grow by 95,700 square meters or nearly double what exists now. At present, the total rental area for existing projects is 102.6 square meters," the company said.
The bulk of new factory outlets will be in Moscow, the report says, mainly talking about the Novaya Riga Outlet Village and Outlet Village Hines locations with a total leasable area of 65,000 square meters.
In St. Petersburg, the Fashion House Outlet Saint Petersburg will be opened, with 20,300 square meters.
"However, we will see the opening of the first regional outlet in Yekaterinburg," the report says, referring to the Brand Stories outlet, whose area is projected at 10,300 square meters.
Under the following conditions, if all planned facilities are commissioned, the availability of outlet stores in Russia will come to 1.6 square meters per 1,000 residents of the country. In contrast, for Poland, that figure totals 7.8 square meters, while in Italy it stands at 13.1 square meters, and in the United States at 27.2 square meters per area resident.
The average sales from 1 square meter in Russian outlets is comparable with European countries and exceeds this figure in the United States: in Russia, it is 4,100 euro per 1 sq. km, in Poland it comes to 2,300 euro, in the United States it totals 3,900 euro, in France – 4,200 euro, and in Italy – 4,900 euro.
The near doubling in outlets goes hand in hand with the development of off-price stores and the opening of new discount centers, CBREE notes.
"They will compete to a certain degree with outlet stores due to the locations since the mass market occupies about 50% in operating outlets. They will take a certain number of consumers away from that focus on the price segment. Nevertheless, outlet stores have good prospects, primarily, due to the middle-up and luxury segments represented there," said Marina Malakhatko, director of the retail real estate department at CBRE in the Moscow region.